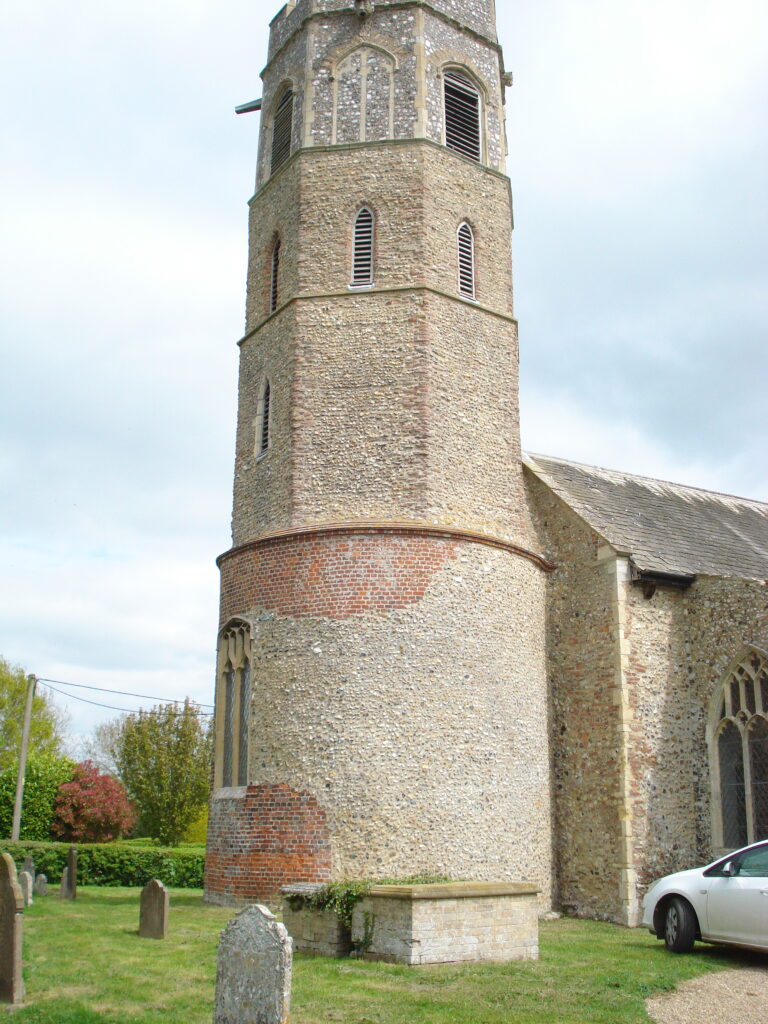 The tower's ground stage, about 19 feet high, is circular and faced with uncoursed flint rubble with large two-light Perpendicular windows.
The second and third stages are octagonal with angles of medieval brick and faced with similar materials to the ground floor with lancets and relieving arch in medieval brick. Internally these stages contain medieval brick. The belfry is faced with knapped flint with stone quoins at the angle. The tower arch is pointed. 
Stephen Hart argues that the position of the lower three stages of the tower indicates they were built together against an existing church. The use of bricks suggests early C14 date with the parapet added in C15. The chancel made of brick was built in 1712.