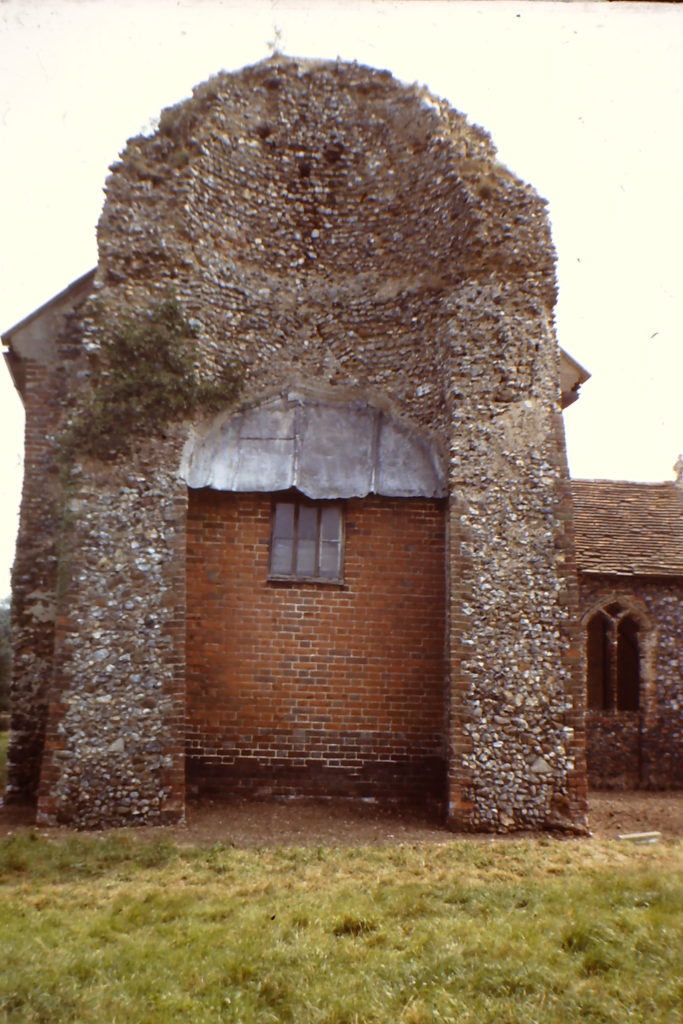 Taken from Notes & Observations. Eastern Evening News, Saturday, October 19, 1935
A tombstone to the memory of Sir Peter Gleane, Bt, in the church records his valiant deeds in the Royal cause.
His grandfather, Peter Gleane was Mayor of Norwich in 1615 – and lived at the Old Hall, Saxlingham Nethergate. In a note on Weather Vanes in Norfolk and Norwich, the architect Claude J W Messent records the following – "The example of a weather vane depicts a stag running and is fixed to the south gable of one of the outbuildings to the Old Hall. It lies to the north-west of the latter and is visible from the Green to the south of the parish church. It was built in 1662 and undoubtedly replaced an earlier edifice, part of the moat of which still exists (in 1935)."
It was the seat of the Gleane family. Peter Gleane's grandson, also Peter, was MP for Norfolk from 1672 to 1681 and was created a baronet by King Charles II in 1666.