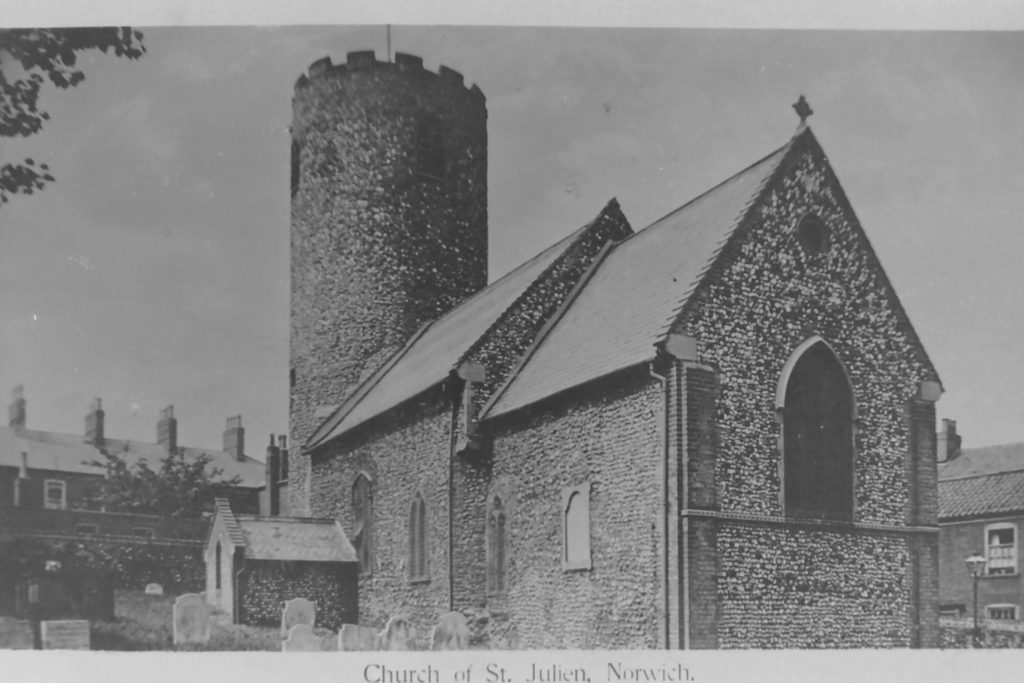 St Julian's Church, Norwich
On an alley between King Street and Rouen Road, this church was virtually destroyed by bombing in World War Two but was rebuilt because of its connection with Dame Julian of Norwich, a C14 writer and mystic.
She lived in a cell attached to St Julian's church and there she wrote her famous book The Revelations of Divine Love, the first known book written in English by an Englishwoman. Her hermitage was destroyed at the time of the Reformation. Two Saxon windows were revealed in the north wall during reconstruction and the stump of the round tower may also be of an early date.
The Norman doorway at the entrance of the rebuilt cell was brought from the ruins of St Michael at Thorn also destroyed in the bombing. The reredos behind the high altar is of Oberammergau craftsmanship dating from 1931 which survived the bombing. The font, pictured, (c1420) – came from nearby All Saints after it was declared redundant in 1977 – has carvings of saints around both bowl and stem. Stained glass is by the firm of King of Norwich.
St Julian's is normally open throughout the year.