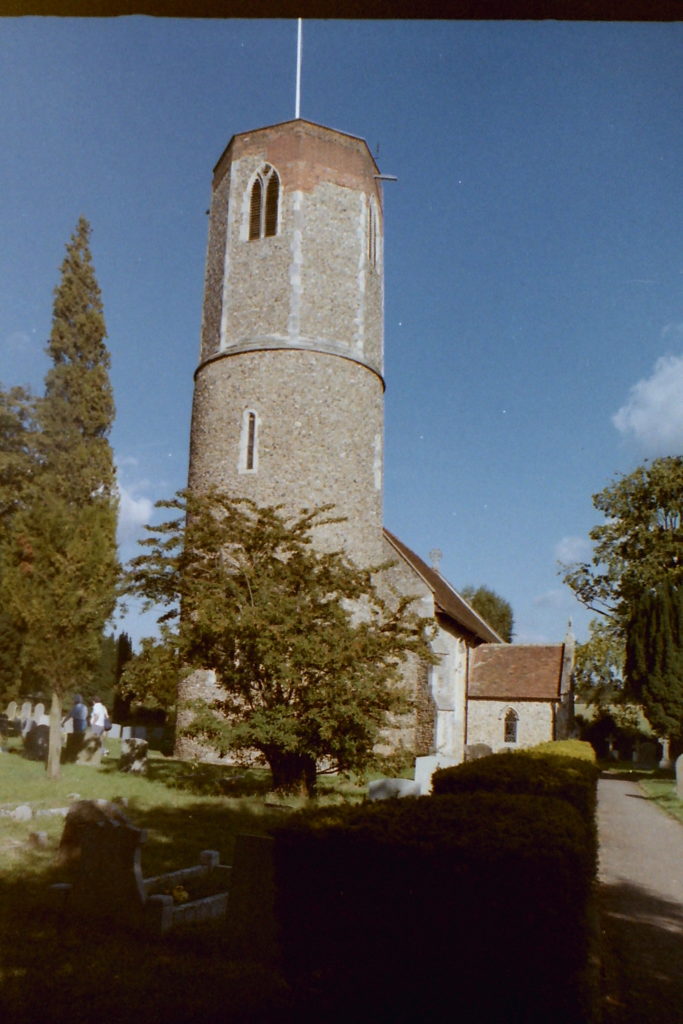 A tall tower, about 60 feet tall, with thick walls. A lower round section with an upper octagonal section: both stages are faced with even uncoursed well-packed rubble flints, and have windows with Y tracery.
The round section has three lancet windows with stone dressings, and internally a pointed upper door and tower arch. In The Round Tower (March 2009)  Stephen Hart argues that both sections of the tower were built at the same time, possibly when the nave was built or more likely added to a formerly towerless church and hence is post-Norman, probably C13.
Nave has coursed flints at its lower levels, some laid in herringbone fashion. Rebuilding of chancel and porch as part of 1850 restoration. Small blocked lancet window in nave south wall is a puzzle. Fine C15 font with angels holding shields. Memorial for William Goodwin (died 1663) and two sons who were Smyrna merchants.