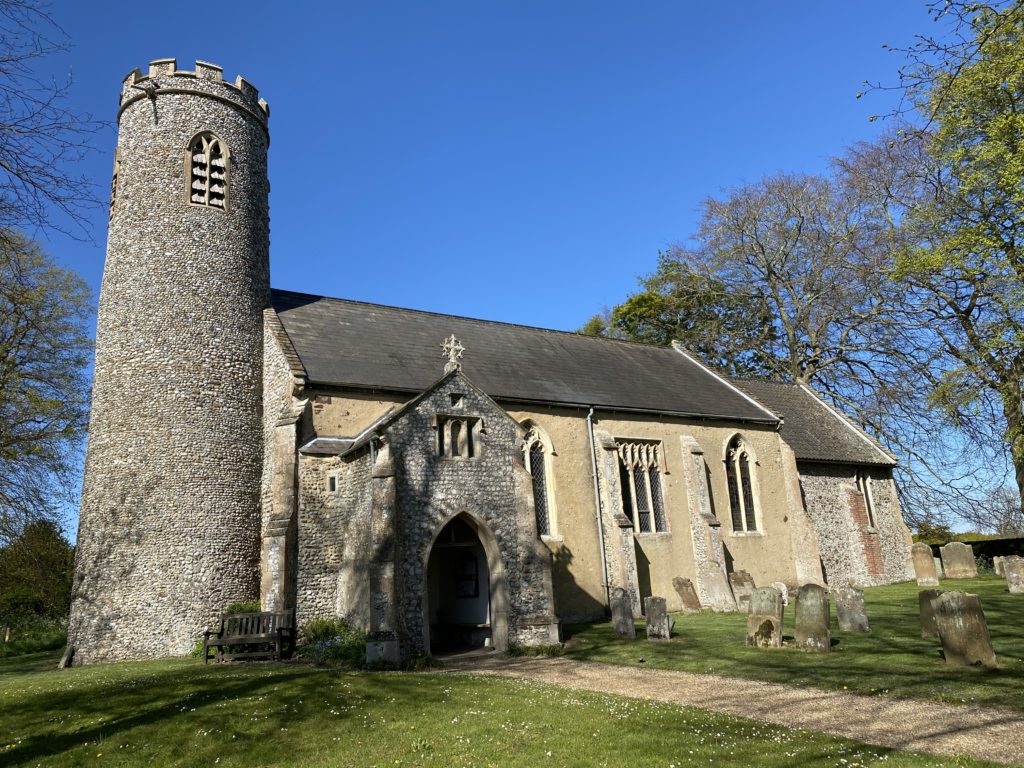 It was a brilliant early 2019 Christmas present for a North Norfolk round tower church but the gift could not be unwrapped for almost two months, writes Michael Pollitt.
When the Heritage Lottery Fund awarded £140,900 to All Saints, Gresham, it could not be officially announced during the General Election campaign.
For Julia Drury, who chairs the Friends of All Saints, it was absolutely fantastic news. "We were told that we had to keep it under wraps so we couldn't tell anyone, she said.
The critical first phase can now go ahead – getting the church weather and rain proof by carrying out essential repairs including the north chancel roof. "We will get the roof sound and water-proof because much damage has been done to the fabric by water ingress," added Mrs Drury. Replacement rain water goods will be installed, which will help to keep the church drier in future.
Once this work has been completed, water-damaged walls in the nave which need re-plastering will then be decorated. This will help to transform All Saints into a bright and light church for all to enjoy and appreciate, added Mrs Drury.
Other repairs to the tower, and windows will also be carried out.
The award has especially welcome for Gresham's parochial church council and long-serving churchwarden Mrs Jill Fisher, who said that the sub-committee had worked long and hard with architect Ruth Blackman to make a successful bid.
Repair and replacement of timbers to two floors in the tower is also part of the first phase of work, which may be completed by the end of July or during this summer.
The second aim is to encourage more community involvement by ensuring that as many people in the village and further afield can appreciate the importance and heritage of the church. To demonstrate support for the lottery bid, everyone living in Gresham was contacted.