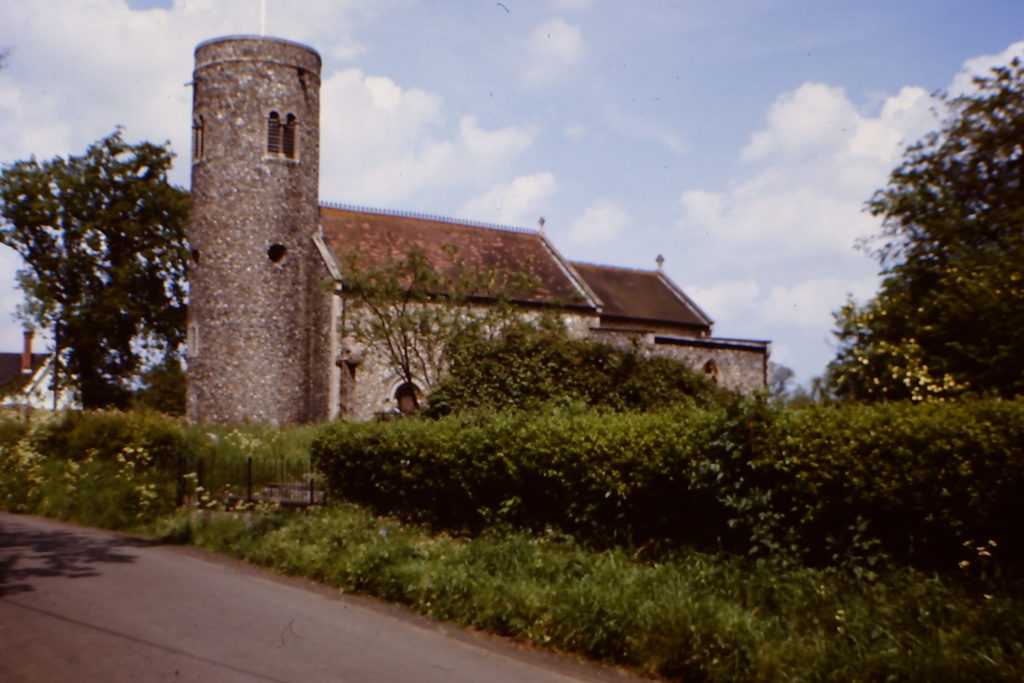 The tower has a Norman west window at ground floor and higher up belfry openings with dressed stone and round headed lights supported by circular columns.
The tower's circular windows suggest the inclusion of Saxon features in an otherwise Norman building. Given the continuity of the courses of flint, Stephen Hart argues that the tower was built at the same time as the nave with its north and impressive Norman south doorways.
The stone tower arch has stone dressings on each side. The north porch is two storey with flushwork. Impressive double hammer beam roof with king posts and angels. Lots of monuments to the Kemp family.