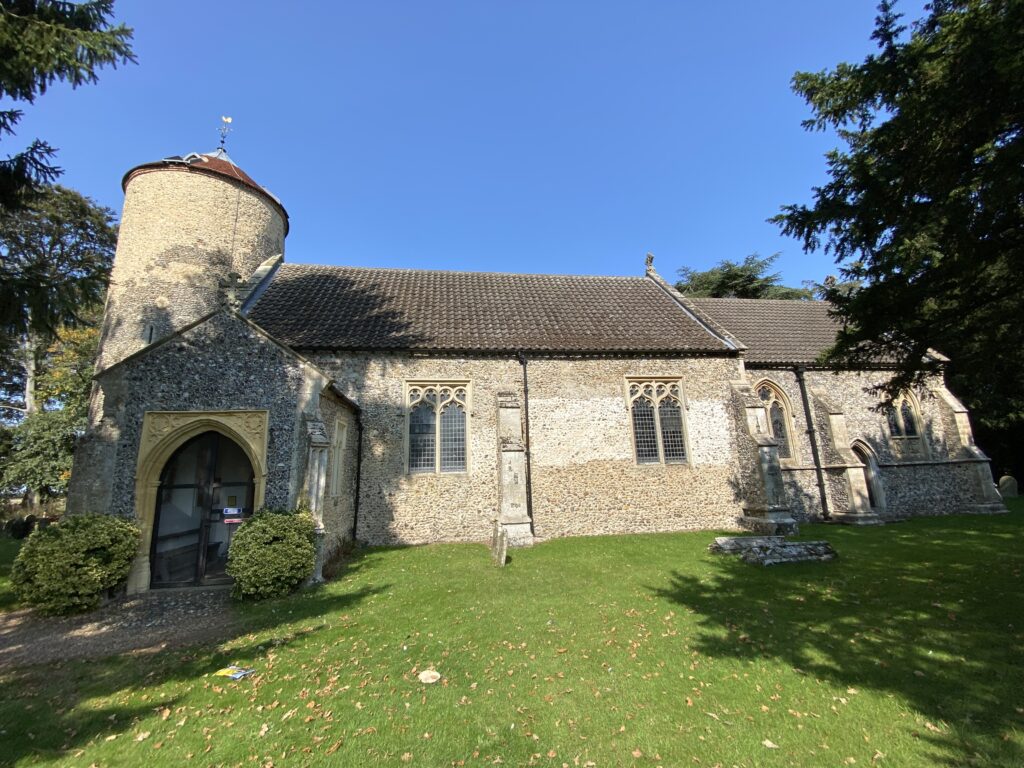 A distinctive brown appearance with both carstone and ferricrete. The fabric of the earlier parts of the church are ferricrete (or iron bound conglomerate) with small gravelly pebbles and fragments of flint.
With a large internal diameter (only Wortham is larger), the tower is circular for about three quarters of its height with an octagonal belfy. The ferricrete is cut in large blocks, roughly squared and coursed.
The semi-circular head of the north window is cut from a single piece of stone and Stephen Hart suggests a late C12 date for the tower. The octagonal belfy is faced with brick, flint and ferricrete, each facet is slightly recessed, and five of them contain two-light Tudor arched belfry openings, suggesting a C16 date.
The pointed tower arch seems to have been altered from an original Norman one. The upper part of the circular stages of the tower was built onto the gable of an existing church. This gable is of roughly-squared ferricrete blocks of similar size to those in the tower and like them, roughly coursed.
Jack Sterry describes West Dereham in his 2010 book Round Tower Churches in mid-Norfolk.