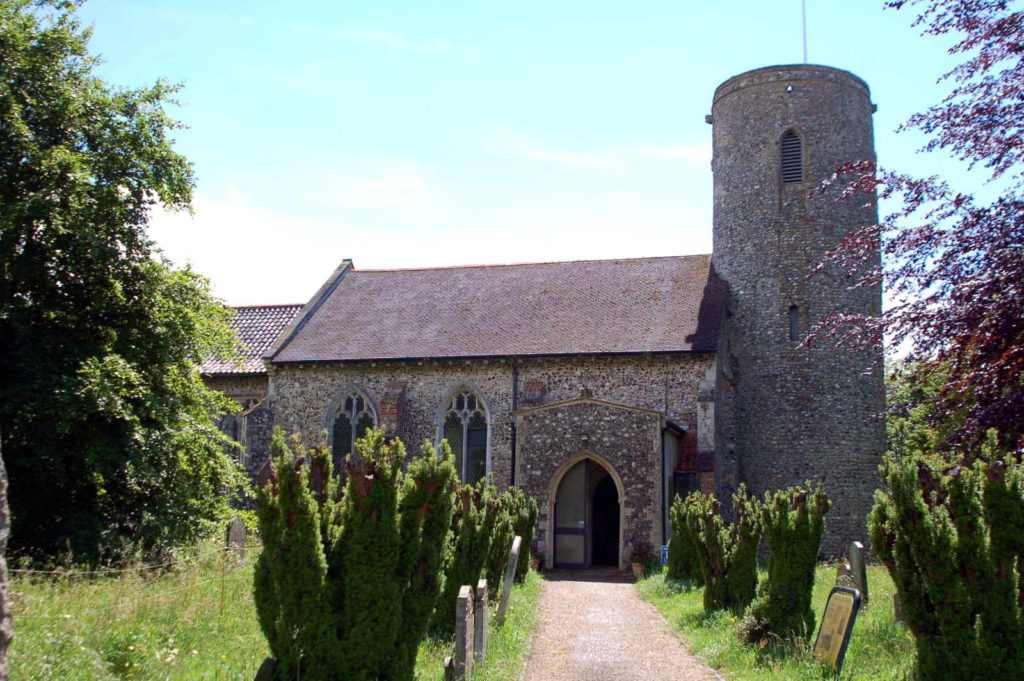 St Mary the Virgin, Tasburgh
On the edge of the village, across the road from an iron age enclosed site. The tower has rows of blank arcading in flint work of Saxon date.
The top of the upper row have been lost, probably when repairs were conducted at a later time. Some of the round headed slit openings are framed with flint. Visible from inside the tower is a Saxon arch between the tower and the nave.
There were renovations in early C20. C14 font and a variety of tombs and memorials. 'Lyn Stilgoe has written a leaflet about Tasburgh St Mary.
Jack Sterry features Tasburgh in his 2007 book: Round Tower Churches to the West, East and South of Norwich.