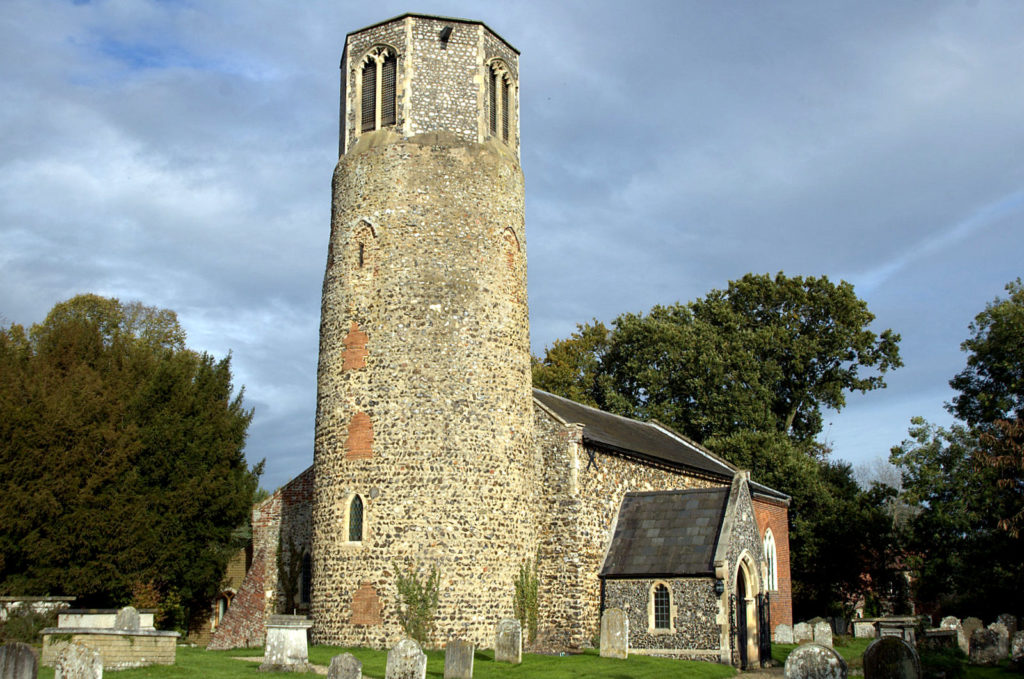 GRANT AWARD LATEST
Two Broadland round tower churches have been awarded a total of £8,000 by the Society. The Round Tower Churches Society gave £5,000 in December 2019 to St Mary's, Surlingham, near Norwich, towards the estimated £140,000 repair programme.
It has a nationally-important ringing mechanism in the 14th century tower, which holds two of Norfolk's oldest bells dating from 1381.
These bells were cast by William Dawe, of Norwich, in the year that the 14-year-old King Richard II faced the leaders of the Peasants Revolt in London's Smithfield.
Major repairs are need to replace rotten timbers supporting the tower's bell frame, which holds the unusual metal ringing mechanism made by Moore, Holmes & MacKenzie, of Redenhall, near Harleston, in 1889.
The church, which has had a ring of six bells since 1999, also needs work to the flint facing of the round tower, said Derry Kelleher, who has been caring for the church for the past 30 years.
Another church – one of 17 in Norfolk on the latest "heritage at risk" register in October 2019 – has been given a £3,000 grant for urgent repairs to the tower roof.
St Peter & St Paul, Repps cum Bastwick, near Acle, which needs total repairs of £162,000, will use the latest grant to prevent further serious damage to the tower by fitting replacement water spouts.