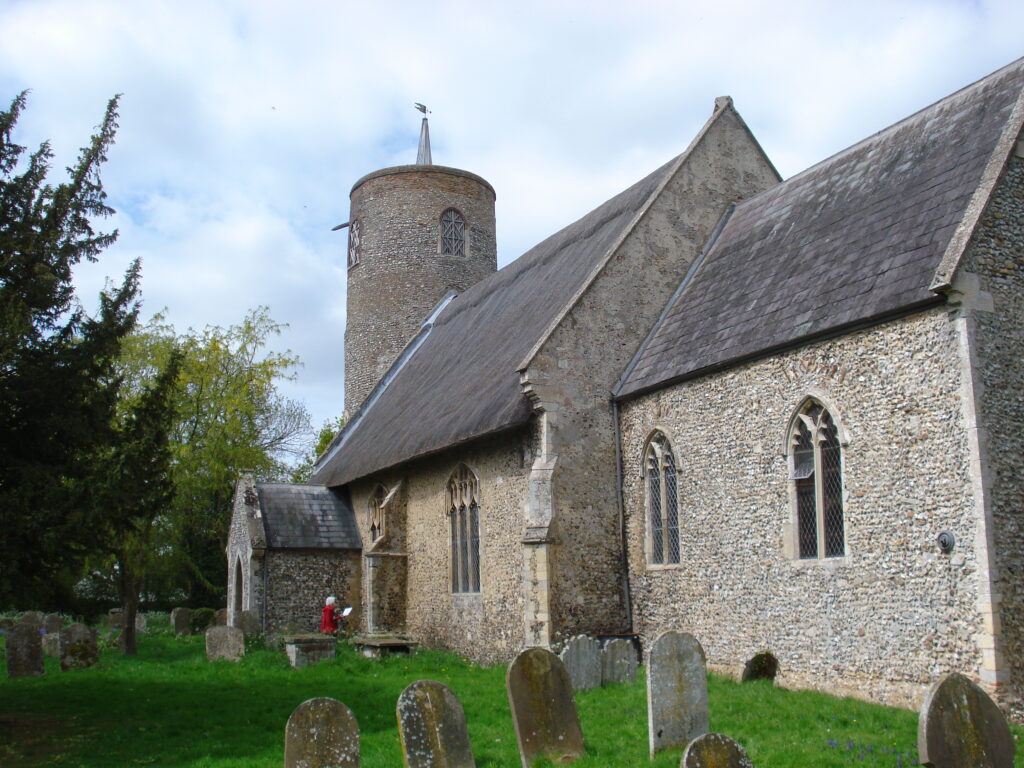 The tower is circular to the top in two stages, with the upper third set back. The lower section is of well-coursed flints but the upper section is not and incorporates medieval brick.
There is a later decorated window at ground floor level. The round headed first floor windows, Stephen Hart argues in The Round Tower (December 2008), were set into the tower as it was built and are probably Norman as is the tower arch. The tower and nave were probably built together as there is evidence of coursing continuing from tower to nave.
The nave was widened but with walls less thick than the earlier walls so there is a step back in flint work in the nave west wall. The disappearance of quoins when the nave was widened suggests the quoins were stone rather than flint, and hence of Norman rather than Saxon date. Nave and chancel mainly decorated with later windows. C14 wall paintings. Base of C15 rood screen. There is a well preserved seven sacraments font, dated 1485. 
Seething was included by Jack Sterry in his 2005 book: Round Tower Churches on the Norfolk and Suffolk border.