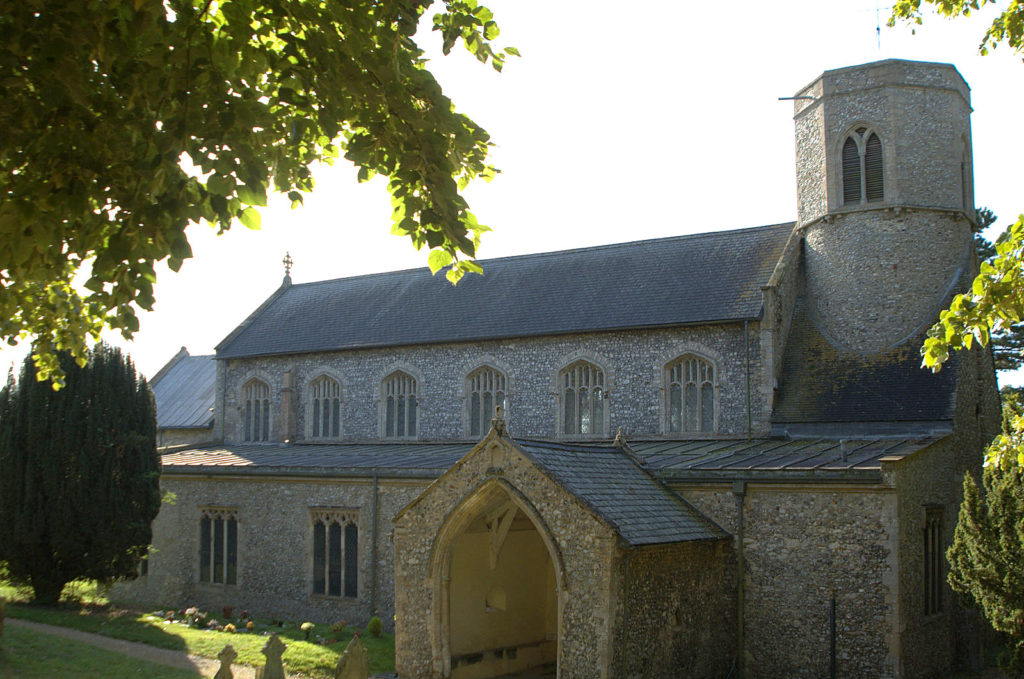 In the valley on the edge of the village, one of the largest round tower churches.  The church was built in C13 with its tower and aisled naves, narrower than the current aisles which embrace the tower.
As the tower and belfry have similar flintwork, Stephen Hart argues that they were probably built at the same time.  The church has a complex history with early C14 transepts and the current aisles built later in C14. Norman font of Purbeck marble. C16 Venetian chest. Jack Sterry describes Sedgeford in his 2003 book Hidden Treasures of North Norfolk.
Digging Sedgeford: A people's archaeology is written by the SHARP Team and published by Poppyland Publishing. There is a fascinating chapter about St Mary's church which draws on Stephen Hart's article published in the Round Tower in 2001 and reprinted here. 
The following chapter – power and piety in Medieval Sedgeford – considers the evidence for an earlier Saxon church with burials discovered as part of the excavations. Information about St Mary's can also be found on Norfolk Heritage Explorer Record 1615.