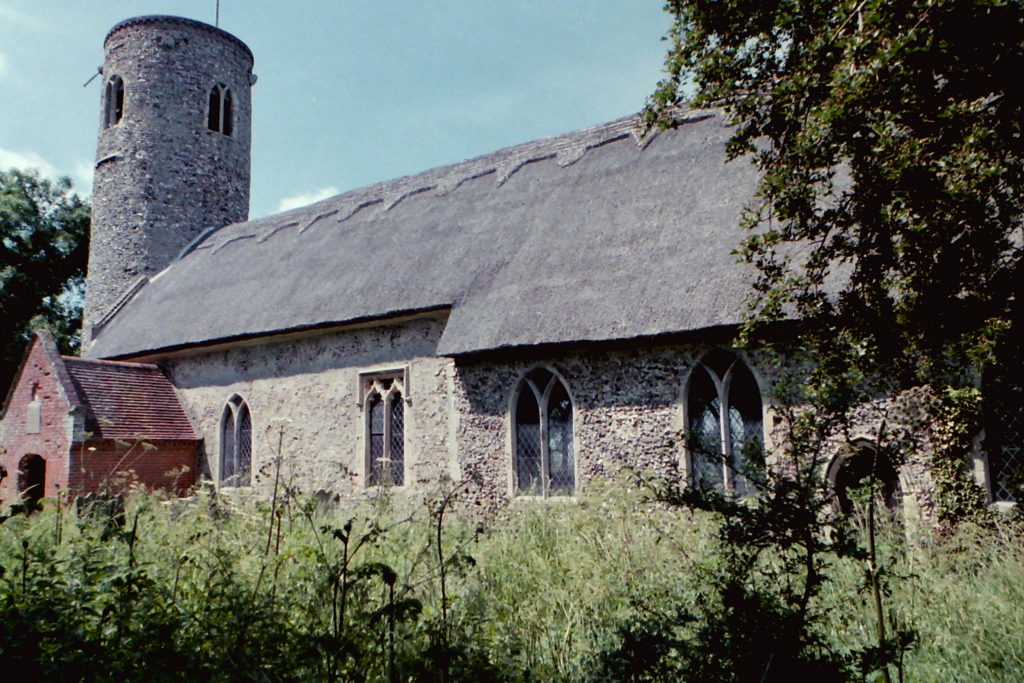 The tower is circular to the top. The first stage has flint courses running from the tower, across the filets and the nave west wall, suggesting, as Stephen Hart argues, that the tower and nave were built at the same time, probably of Norman date.
The middle section is of uncoursed flints with a few medieval bricks, perhaps a late C13/ early C14 rebuilding of the tower and tower arch. The belfry is uncoursed flint work with medieval bricks and late C13 openings. The quoins at the corners of the nave are squared Caen stone. Some parts of the nave walls are of coursed rubble flintwork, similar to the lowest section of the tower.
The chancel is wider than the nave with three-light east window with intersecting tracery and Y tracery in side windows suggesting early C14 work. Late C13 wall painting. Late C17 brick porch.