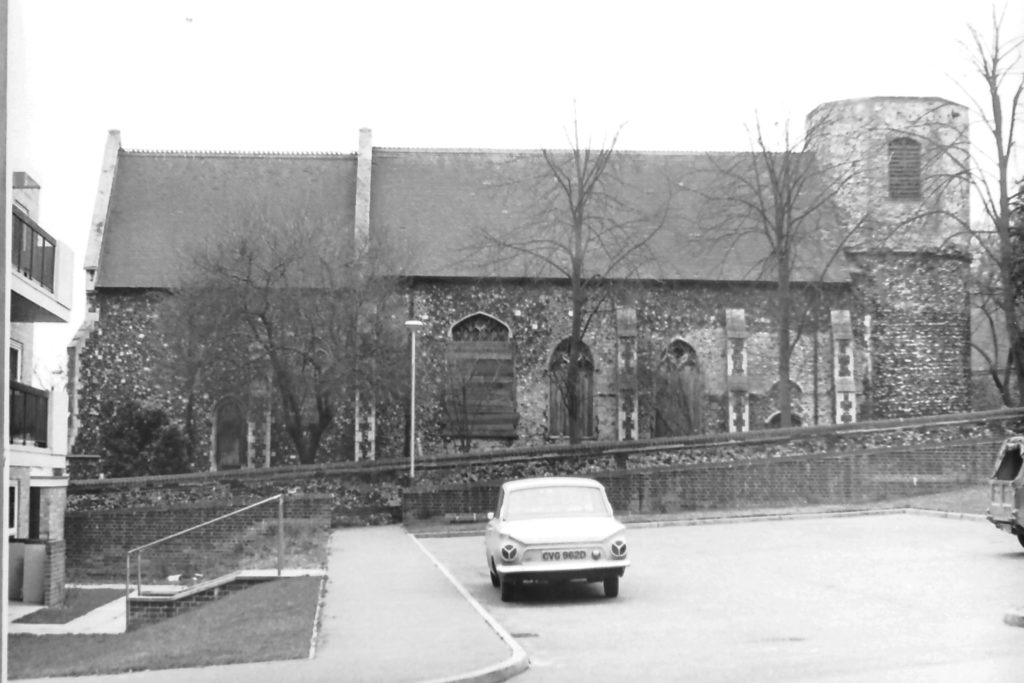 St Etheldreda's Church, Norwich
Situated on King Street. The church was in a poor state in the 19th century and was reworked by the vicar.
It became redundant in 1970 and is now used as artists' studios. The flint work in the circular base of the tower and lower sections of the nave and chancel walls is similar suggesting that the tower and church were built at the same time. In The Round Tower March 2010, Stephen Hart said that there is evidence in the flintwork of Norman work and remnants of a Caen stone string course. There is a round headed Norman south door.
The upper section of the circular and octagonal part of the tower and the nave include knapped flint and brickwork. The tower arch is pointed, indicating, suggests Stephen Hart, a later alteration. The photograph by George Plunkett shows the interior of the church, with the pews, in the 1930s. It is in the care of Norwich Historic Churches Trust: Details : http://www.nhct-norwich.org.uk