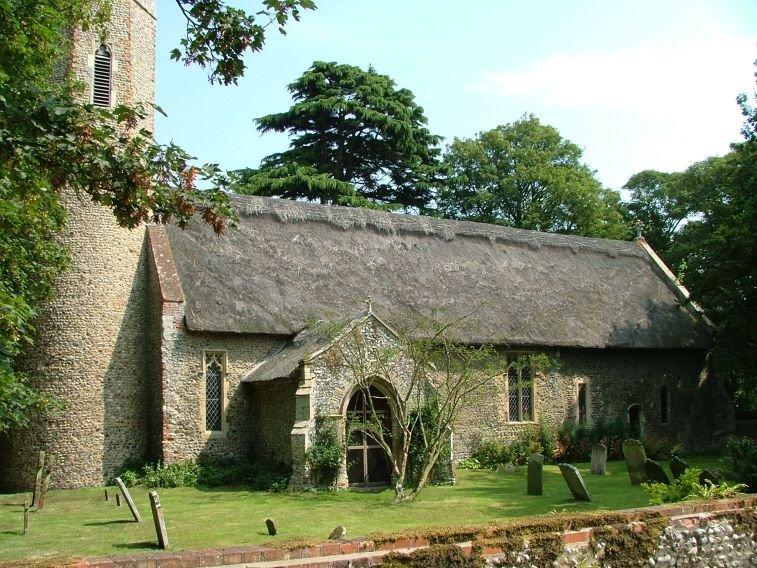 Horsey is a tiny settlement between West Somerton and Waxham, near the coast. The church is set amongst trees, with a thatched roof and thatched porch.
The tower has an octagonal top and battlements. Stephen Hart suggests that the amount of knapped flint and brick putlog holes suggest that the tower (late C13?) was built after the nave (early C13?), and that the round part of the tower and octagonal top were contemporary.  
He discusses Horsey in The Round Tower (March 2008) and there is information about the interior.
Jack Sterry visits Horsey in his Round Tower Churches to the West, East and South of Norwich (2007).