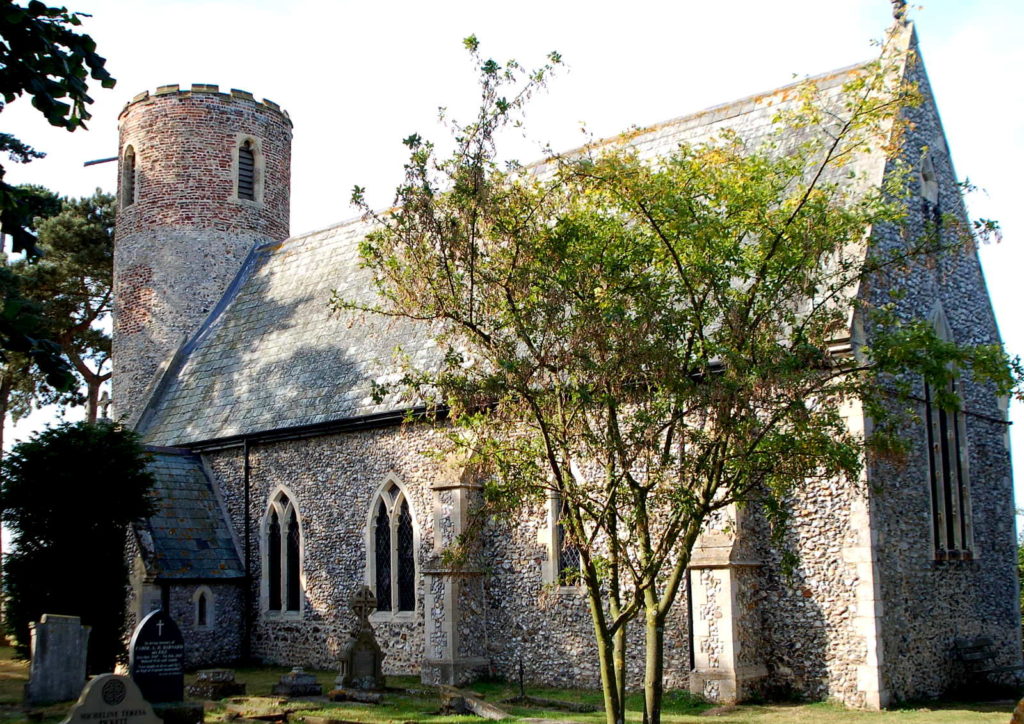 Off the beaten track, along a rough track about a mile NW of Acle, Fishley is surrounded by pines.
The crenelated top part of the tower is made of bricks and the tower windows are blocked with brick. The nave has a narrow north aisle, now supported by a metal prop. Stephen Hart argues for Norman construction of the tower and west end of the nave, see Fishley in archives. This includes an account of a coffin slab found at Fishley. 
Jack Sterry visit Fishley in his 2007 book Round Tower Churches to the west, east and south of Norwich.
Fishley has been lovingly restored by a small band of local people and was runner up in the English Heritage Angels Award: to view Ivan Barnard and his team's work go to: https://www.youtube.com/watch?v=RakklCSCPqw