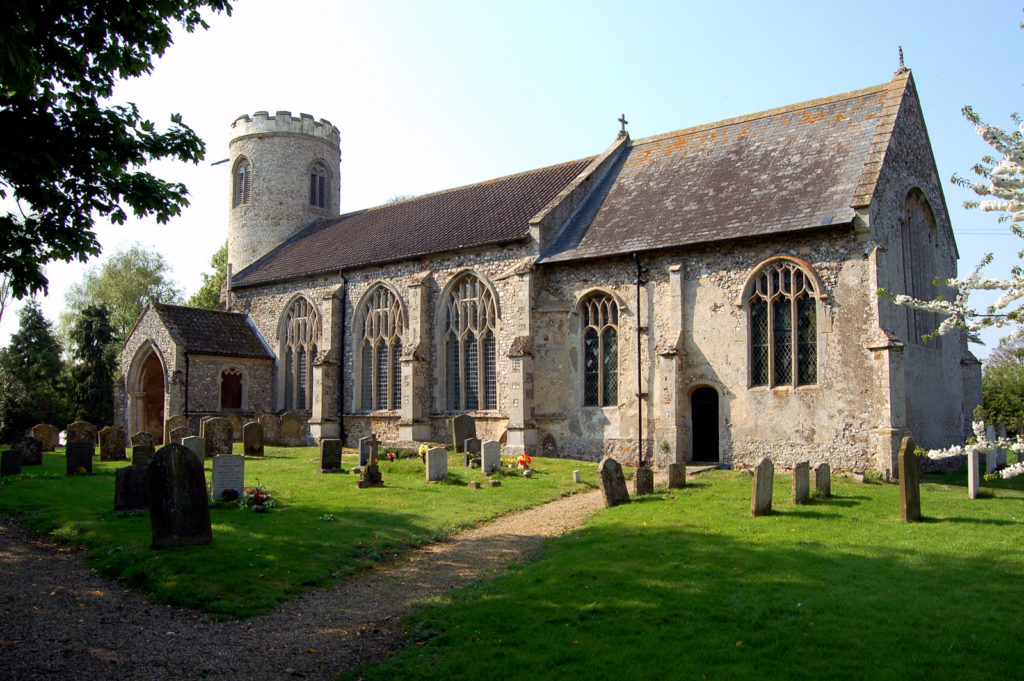 In west Norfolk, not far from Gayton Thorpe round tower church. The round-headed arch and moulding of south door suggest the nave and chancel are of late C11 or C12.
In C13 the chancel arch was formed and a large lancet window built into the nave west wall. When the tower was built this window was reset in the tower first floor. Stephen Hart argues that the tower and belfry were built at the same time, probably late C13 or early C14. The tower is built of flint rubble of fairly uniform size in bands.
There are two windows below the belfry which has four two light lancets. The tower arch is low. The nave walls above the window cills were rebuilt in C15. The porch was probably rebuilt in C14: the front arch became deformed and was rebuilt sometime before restoration work in C19.
There are box pews and three-decker pulpit. Note too, the decoration above the priest's door.