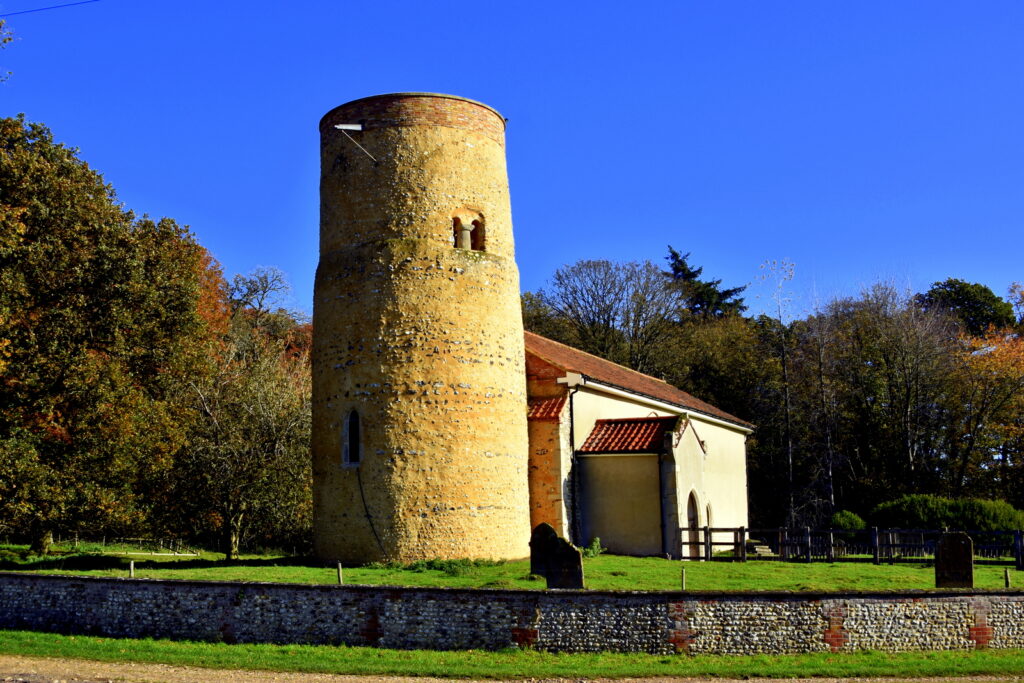 East Lexham is west of East Dereham, situated on high ground in the midst of a farmyard.
The tower looks 'as tough as an ancient military fortress' (Mortlock and Roberts Guide to Norfolk Churches) except for three small openings at belfry level.
Usually considered to be Saxon, but may have been built by Saxon masons with access to Norman materials, as there is some Barnack stone in the lights and quoins. Long and short work in NW corner of the nave also point to an early date.
There is an old misericord seat said to have come from Castle Acre Priory.
Jack Sterry visits East Lexham in his 2010 book Round Tower Churches in Mid Norfolk, North Norfolk and Suffolk.
See archives for Stephen's Hart's analysis, East Lexham and 'Lyn Stilgoe's East Lexham Interior.