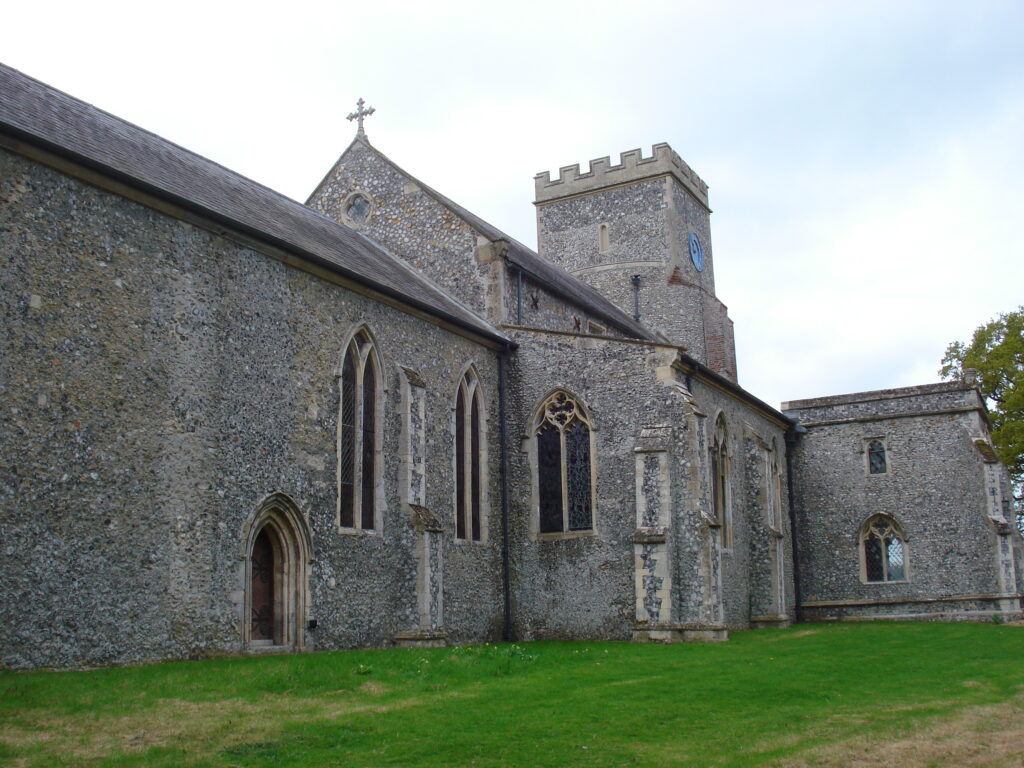 St Mary the Virgin, Denton
Taken from Notes & Observations. Eastern Evening News, Saturday, October 12, 1935
It may interest readers to learn that about a third of the original round tower to the church of St Mary the Virgin at Denton, near Harleston, is incorporated in the north side of the present square tower and is visible externally at the north-east angle where the west wall of the north aisle and nave abut on the tower.
The date of the latter is the 14th century, and is partly constructed of brick. The top storey above the bell-chamber has been added later.
A clock which strikes the hours and chimes the quarters was erected in the upper storey in 1884 by the Rev C. Arundell St John Mildmay, late Rector, as a memorial to the late Ven. William Arundell Bouverie, formerly rector of Denton and Archdeacon of Norfolk, who died August 23, 1877, and to the Hon. Francis (Sneyd), his wife, who died March 5, 1884.
Claude J W Messent, ARIBA.