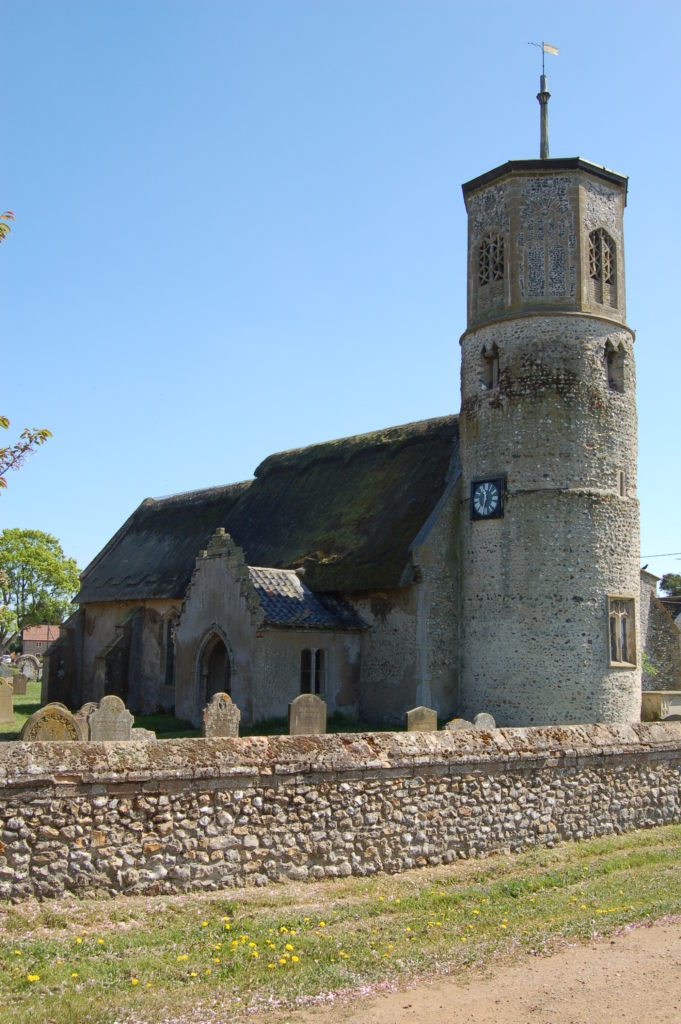 Beachamwell is about five miles south-west of Swaffham.
The church stands by the village green. The tower is early (Saxon or Saxo-Norman) using stone for the window surrounds in the tower, tower arch and long and short work on the nave.
The church is largely C14 with later additions and Victorian renovations. There is also some interesting graffiti – a demon and Lady.
For Stephen Hart's analysis Beachamwell St Mary in the archives.