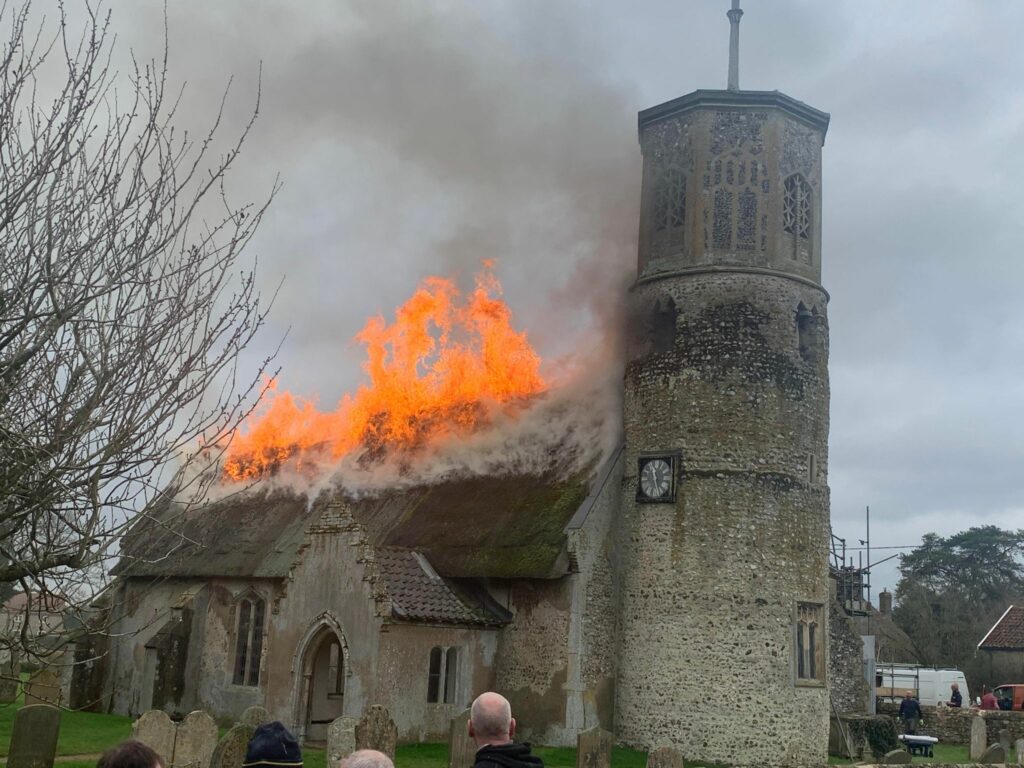 Disastrous fire in February 2022
At 10.44am, on Wednesday, February 2, Norfolk firefighters were on scene at St Mary's as the roof was engulfed by flames.
For full story – see below – and also the aftermath of the fire can be seen in photographs kindly provided by the Eastern Daily Press, Archant library..
September 2020 – Work has due to start on replacing the south aisle roof with coated-steel after thieves stripped the lead in 2019. See story in "Recent Posts" below.
July 2020 – A £3,000 grant was given by the Norfolk Churches Trust towards the cost of re-thatching. See story in "Recent Posts" below.
Beachamwell is about five miles south-west of Swaffham.
The church stands by the village green. The tower is early (Saxon or Saxo-Norman) using stone for the window surrounds in the tower, tower arch and long and short work on the nave.
The church is largely C14 with later additions and Victorian renovations. There is also some interesting graffiti – a demon and Lady.
For Stephen Hart's analysis Beachamwell St Mary in the archives.