Two grants worth a total of £6,500 have been made by the Round Tower Churches Society for immediate restoration projects.
It brings the total awarded to churches to £22,500 for current and future restoration work – and follows the £14,500 distributed last year.
Within a fortnight of receipt of the latest two applications, the committee agreed on the latest grants. Stuart Bowell, chairman, said that as the society has received several very generous legacies in recent months, it was determined to use its funds to help as many churches as
possible.
A major restoration project costing almost £250,000 has started at All Saints, Stuston, on the Suffolk and Norfolk border.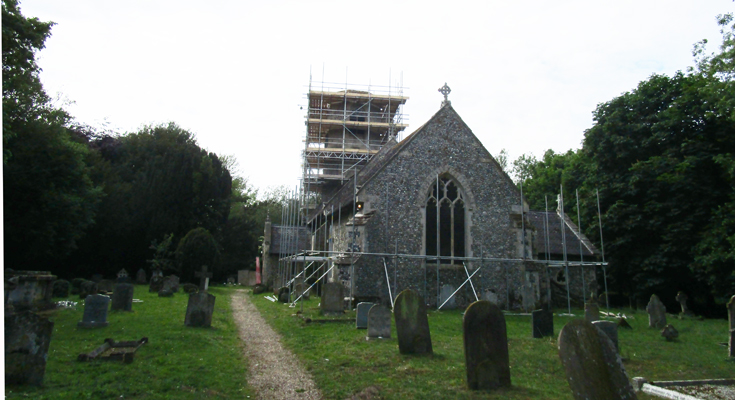 The society awarded £5,000 – with half from the Stan Barnes legacy – for repairs to the tower and also improving access to the church, which is near Diss. The work, which started on April 14, will also include re-tiling the chancel and north transept roof, improvements to drainage and repairs to the internal render.
A grant of £188,147 from the Heritage Lottery Fund has covered the lion's share of the £238,053 cost but it still leaves a shortfall of more than £47,000.
A £1,500 grant was also made to All Saints, Keswick, near Norwich, which will enable accumulations of bird dung to be removed from the tower and appropriate mesh guards to be replaced. Apparently, the visiting pigeons and doves have started to cause some damage to the tower's fabric.
The society's last grant to the church was £200 in 2007.
The society's members will be visiting the church on Saturday, September 7 on the season;'s final guided tour, starting at Intwood (2.30pm), then Keswick and finally Swainsthorpe.