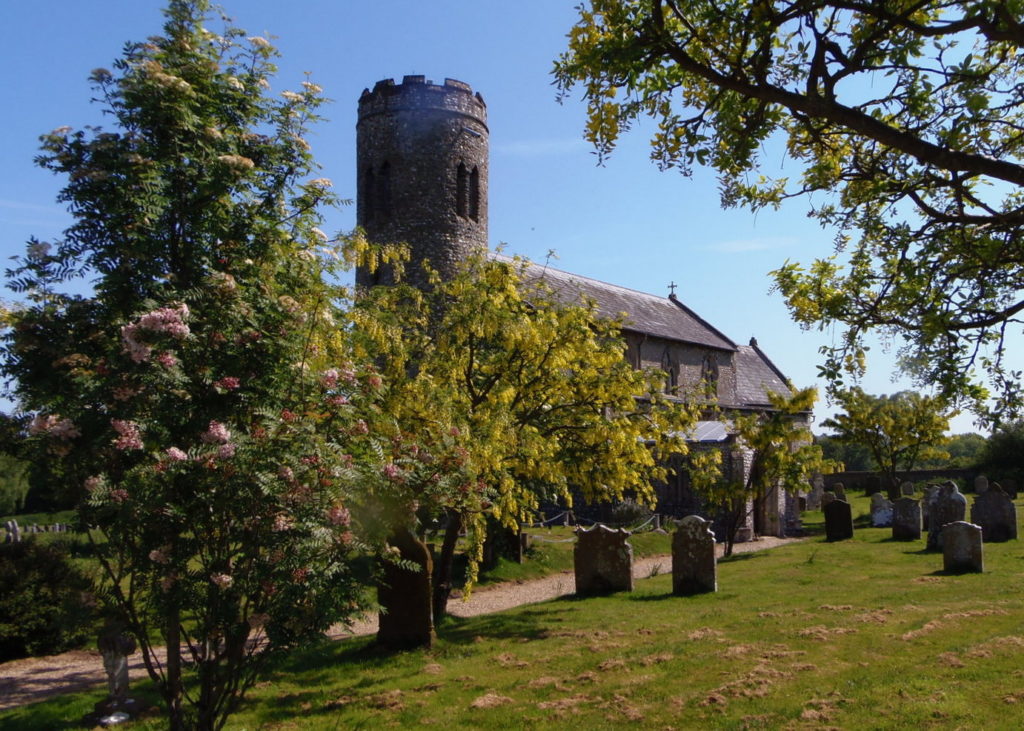 St Mary's church is on a small side road to the east of A140 just south of Cromer and B1436. The tower is generally agreed to be of Saxon date with plentiful use of flint and Iron bound conglomerate (IBC) with some large lumps and herringbone pattern near the base of the tower.
The pattern of the fabric varies, indicating probably the height which could be built in a year. There are two round windows with internal and external splays near the base and narrow slit windows in the tower's middle stage. The belfry openings are double, with triangular tops and unusual spine wall between the windows. The tower arch is tall and elliptical shaped. There is a fillet between the tower and the church and ICB quoins at the west end of the nave are in place.
In the C14 the nave was provided with arcades, porches and clerestories on north and south sides. The position of a chantry chapel on the north side can be seen. The church was in a poor state and was (with the exception of the tower) substantially rebuilt in C19. 
Jack Sterry describes Roughton in his 2003 book Round Tower Churches: Hidden Treasures of North Norfolk.
Richard Harbord in his article about Roughton (The Round Tower June 2003) notes that Roughton was owned by Wulfnoth Godwinson – brother of the king Harold – who was not immediately deprived of the manor and so, even although not a resident manorial lord, the church might have been started under his authority. He provides a copy of a sketch map of 1530s showing the church with chantry chapel and school.