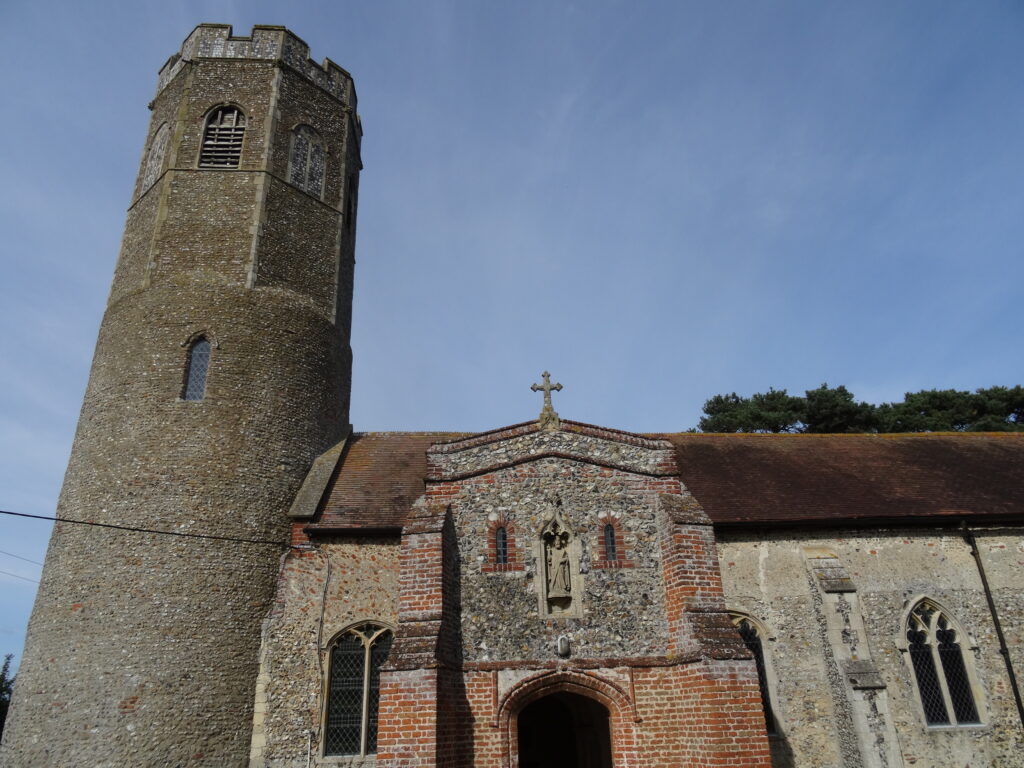 The nave has a Norman north window, two Norman doors and Caen quoins at the west.
The walls are of uncoursed rubble with brick only at the top section where the wall has been heightened. This contrasts with the well-coursed flintwork of the tower which also includes bricks, suggesting, according to Stephen Hart that the tower is later than the nave, probably not before the early C14.
This date is supported by the pointed south window framed with brick and the unusual double tower arch: the lower arch an opening cut through the nave west wall and dressed with stone, and the taller one built as part of the added tower.
The tower is circular for about half its height with a two-stage octagonal upper part. Both parts are of the same fabric. The octagon stage has stone quoins and a stone string course between its two stages and another between the belfry stage and the flushwork parapet and internally there is continuity between the round and octagonal sections suggesting that the two sections were built at the same time. Porch is C16th.
It has some interesting wall paintings, including a Wheel of Fortune, a church and a female figure.