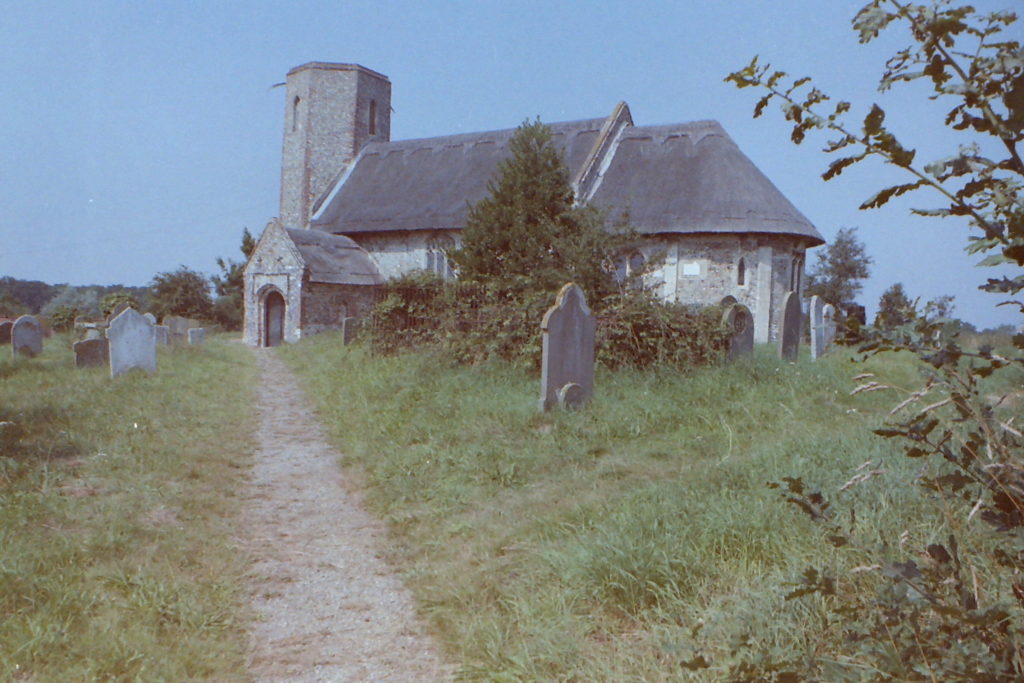 Now in the care of Churches Conservation Trust. The tower has a circular base with octagonal top, nearly twice as high as the base.
Tower built at the same time as nave, see Heckingham by Stephen Hart. Stunning south door – possibly by the same mason as at Hales, tower arch, square font, chancel and buttresses are Norman, windows and aisle later, with C15 porch.
Fine stone slab for Mary Crow who died in 1666.
Jack Sterry visits Heckingham in his 2005 book, Round Tower Churches on the Norfolk and Suffolk Border.