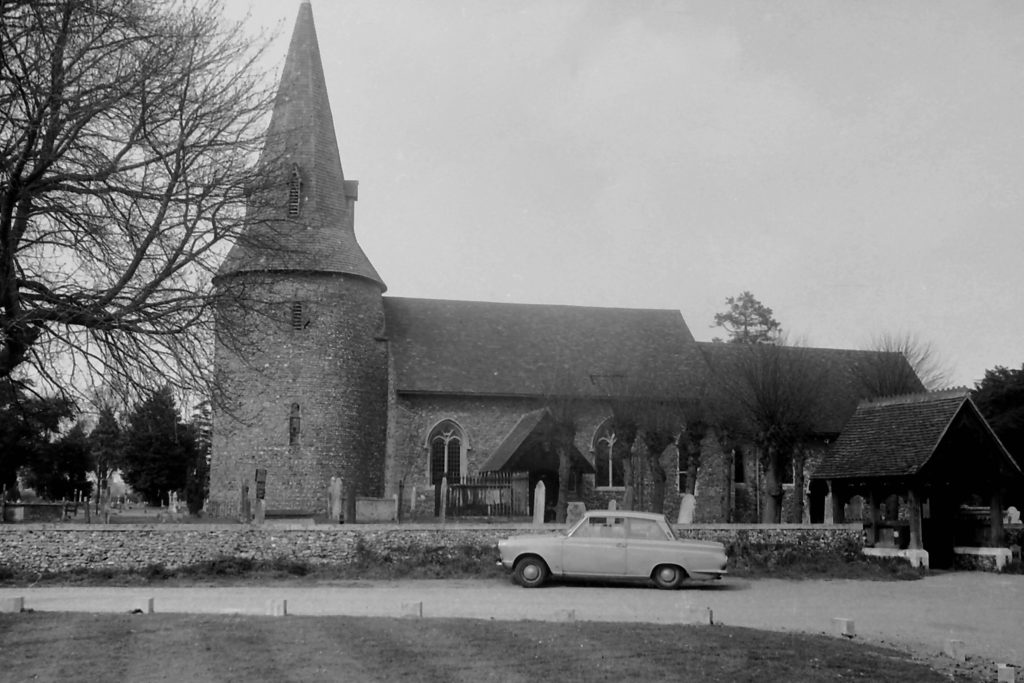 ANNE HAWARD OBITUARY
Uxor Mater et Magistra 1927-2019
It is extremely difficult for one person to cover all aspects of Anne's long and varied life. It is impossible to do justice to such a bright, intelligent mind. She was fascinated by so many things, with her academic prowess, (head of Classics, New Hall School, Chelmsford), her profound knowledge of the Classical world and the Latin language, her enjoyment of travel abroad, but also camping under the stars and her love for her garden and growing things.
She was involved with the Plume Library (a large collection of 18C books still in the library built for them in Maldon) and the National Association of Decorative and Fine Arts Societies (NADFAS), particularly with the in-depth recording of many churches in Essex, but above all (from the point of view of the RTCS) her incredible knowledge of all things to do with church buildings and their contents.
Cyril and Anne were among the very earliest members of the RTCS when it started in 1973, no doubt encouraged by their love for their own parish church at Broomfield, which has one of the six round towers in Essex. On a regular Saturday Tour there in 1994, Cyril took on the responsibility of collecting Broomfield's treasured copy of a Charles I Bible from its safe storage place in Chelmsford, so that we could all enjoy seeing it. Tea for all of us was provided at 12 Church Green!
Sadly Cyril died in 2003, but Anne continued to live in the place that had already been their home for nearly 50 years. It had formerly been run as a market garden and had extensive land stretching back behind the house, all immaculately kept. Anne knew every plant, and even when her eyesight was failing she knew the where and what about everything that was growing there.
Anne joined the RTCS committee in 2000, where her wise counsel and ability to see the broader picture was greatly respected. In 2003 she took on the task of being the vice chairman. She gave a discreet warning to a certain prominent member that "the wearing of tee shirt and jeans was not always the done thing"! 
Sadly as her eyesight failed, she had to give up driving, and felt duty-bound to retire from the committee in 2011 as she could no longer attend all the meetings. She continued to join us for church tours, as and when she could prevail on friends to bring her!
It is her great enthusiasm and willingness to share her extensive knowledge that will long be remembered by so many of our members. Her booklet "Making Sense of It: A Guide to Abbreviations and Latin in Churches" will continue to be a source of useful information to church crawlers. There are so many memories of happy visits to so many churches together, always added to by her pertinent comments on the way the Church was built, or the significance and age of the various pieces of furniture and fittings.
"Uxor Mater et Magistra", (wife, mother and teacher) as she had put on the service sheet for her funeral service. She will not be forgotten!   'Lyn Stilgoe
Footnote: A collection for the Society in her memory raised £560.