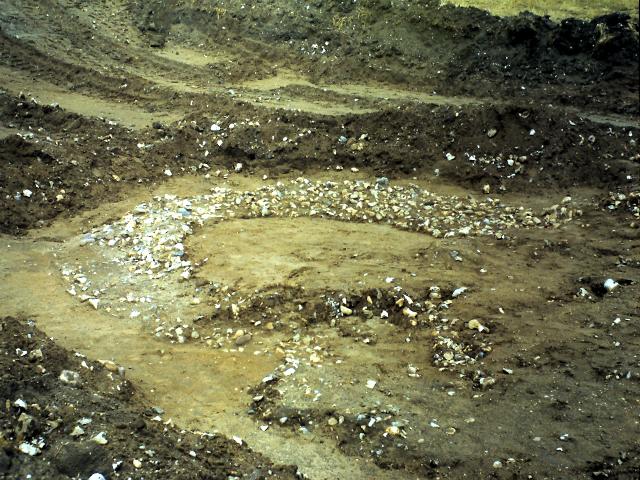 St Peter, Worlingham Parva
The lost village of Worlingham Parva, only 117 acres, had an early church – and the foundations were found during the building of the Beccles bypass in 1980.
The first signs were bones unearthed while digging for a gas main. Mr Goode witnessed the subsequent exposure of the foundation walls and saw signs of a narrow apsidal church with a round western tower. After the excavation, the site was covered and the road passes over the site of the former church. 
A fuller report can be seen in Bill Goode's book, Round Tower Churches of South-east England, published in 1994.