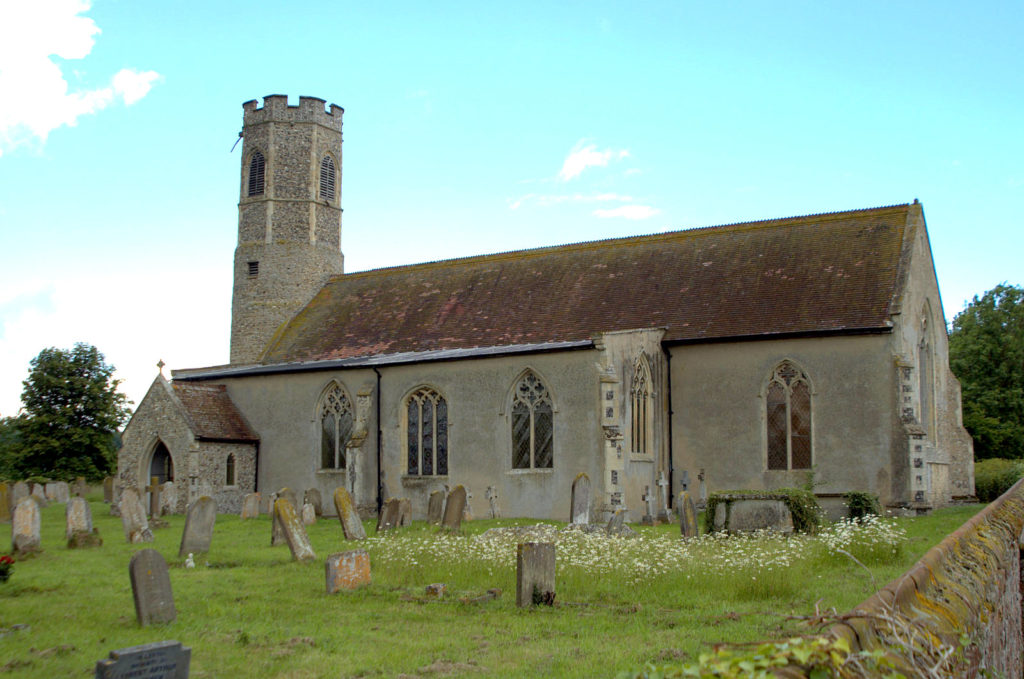 Away from the village, the tower is circular at the bottom, and probably of Saxon date.
The original belfry openings were formed of flint. It then has a two- stage octagonal tower, probably C15. The flat sides of an octagonal belfry allow for larger windows than the curving wall of a round tower. The north-west quoins of the nave are flint, suggesting that the west wall may also be of Saxon date.
The remains of the horizontal stonework for a round tower arch are there but the shape of the arch has been changed and is now pointed. In the C15 the porch was built on the north side in the direction of Woodton Hall. This was changed to a vestry in the 1880s and a new porch built to the south.
The east window of the south aisle has fine reticulated tracery. The chancel, nave and aisles are C14. There is a memorial to Anne Suckling, who died in 1653. She was wife of Robert, High Sherriff of Norfolk.
'Lyn Stilgoe's description of the church can be seen in The Round Tower (March 2012).
Jack Sterry features Woodton in his 2005 book: Round Tower Churches on the Norfolk and Suffolk border.
There is a Church Tours leaflet available and details of  local walks.