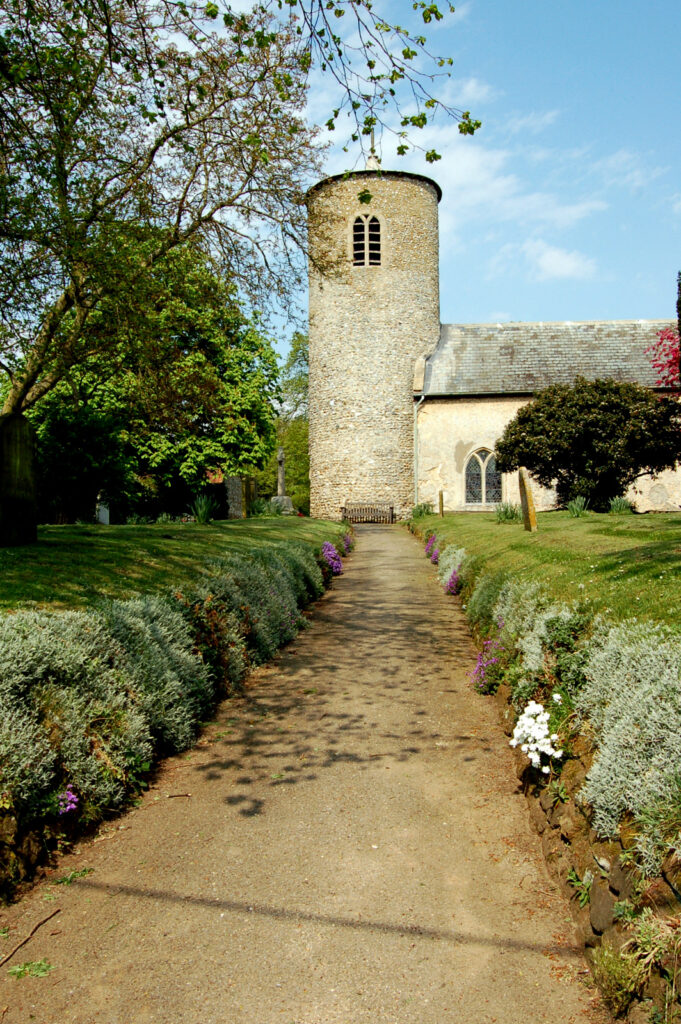 Set on high ground at the top of the village. The tower has no windows below the belfry openings which suggest C13 construction. The doorway in the tower is now the main door into the church, with champered imposts.
The niche over the door is probably later (C14?) construction. The church may have been cruciform in shape, with a south aisle (Norman) and later north aisle (C14). These were demolished in C18. The chancel has C14 east window in Decorated style with glass commemorating the end of WWII.
For further analysis see Syderstone by Stephen Hart.
Jack Sterry features Syderstone in 2003 book Round Tower Churches Hidden Treasures of North Norfolk.