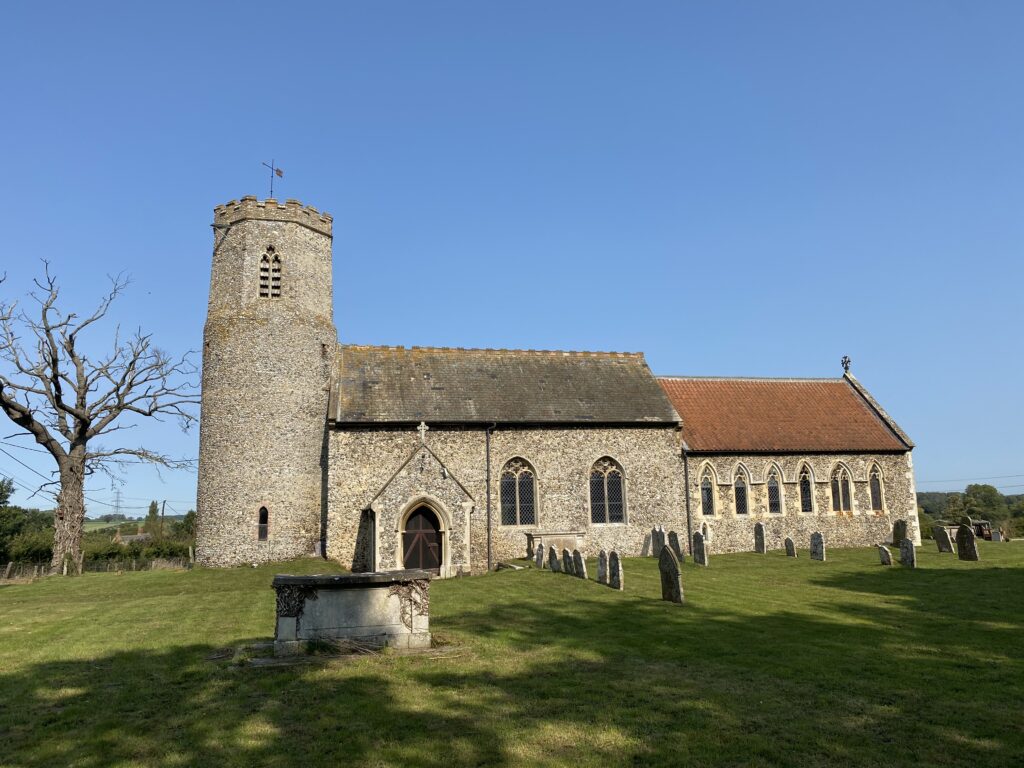 St Peter & Paul, Wramplingham
The nave walls are uncoursed of rubble flint and the western corners have flint quoins. These and the Norman doorway suggest a C12 church with a west entrance.
The northern arcade is Victorian with simple reset Norman door and two decorated windows. The chancel – probably a replacement of an earlier one – is Early English with six lancet windows with geometric tracery and linked hood moulds, probably dated about 1300.
Stephen Hart argues in The Round Tower (September 2012) that the amount of brickwork in the tower suggests that it was built after the chancel, and probably in the C14.
The tower is circular for two thirds of its height of coursed rubble flint. Medieval bricks frame the window at ground floor, three small rectangular openings, put log holes and as quoins in the octagonal section of the tower. The parapet contains many medieval bricks.
The two sections were probably built at the same time, almost as an independent structure to the church with fillets covering the angles between the tower and the nave west wall. The tower doorway is a simple pointed arch constructed of brick and plastered.