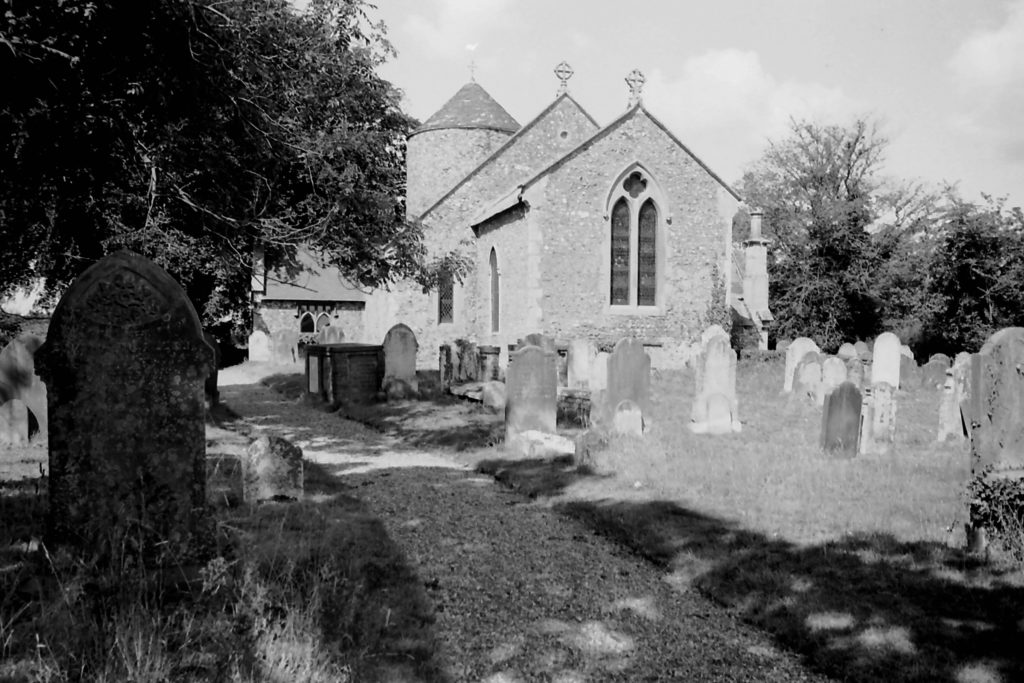 The church was thoroughly reworked in C19 by the Walpole family and a family pew was added.
Some evidence of early work – flint fabric in nave looks medieval and eastern quoin stones include Caen stone. Two narrow aisles. Round tower, possibly built later than the aisles, is only about 30 feet high to the eaves of its tiled conical roof- probably mostly rebuilt.
Analysis by Stephen Hart in The Round Tower (September 2008).. Jack Sterry features  Freethorpe in his 2007 book: Round Tower Churches to the West, East and South of Norwich.