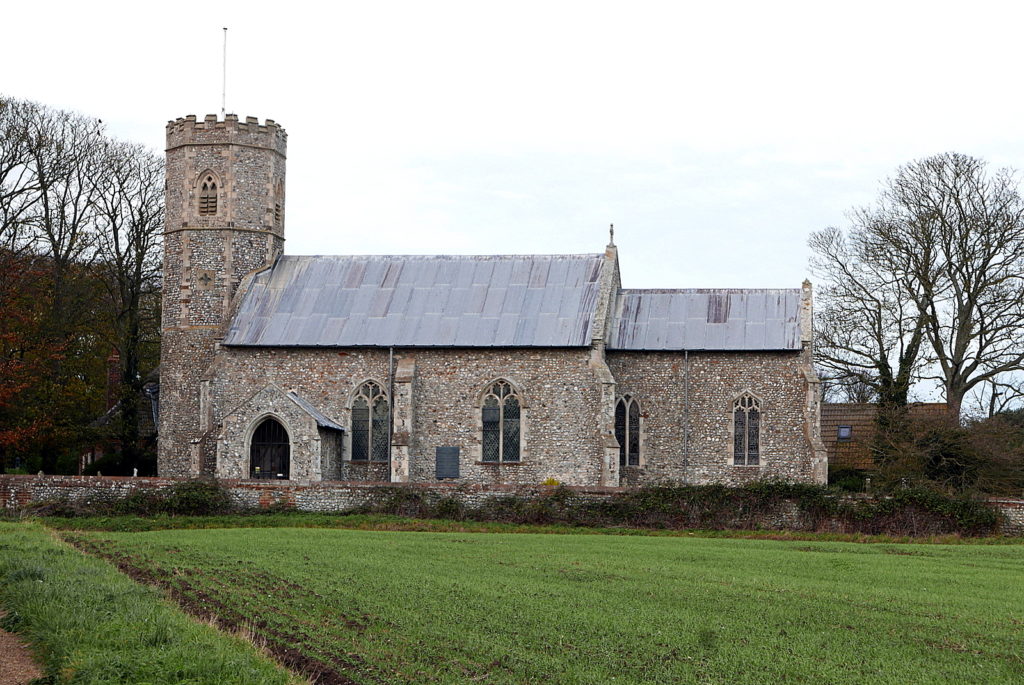 Two vintage photographs of the round tower church at Sidestrand have been identified as the ruins of the original St Michael.
Dating from around 120 years ago, it is possible that they were taken by an enthusiastic photographer and local historian Joshua C Parker, of Blakeney.
Serica East asked the Round Tower Churches Society to help identify the two black and white photographs. They were among the collection of her late father Peter Catling, of Cley, who was also fascinated by local history.
It was his great uncle Mr Parker, who took many photograph of north Norfolk area around 1900 and many were made into postcards. Much of the Blakeney material is now in the Millennium Library, Norwich, and in the Blakeney area history room.
Of the two photographs of the original St Michael's Church, one shows a man standing in the churchyard – and there's some initials, J I? and a squiggle? on the left-hand side. Another just shows the tower, with some numerals, possibly 7?17 on the right-hand side.
Members of the Society may recall a visit to St Michael's about five years ago on a summer tour.
On a historical note, St Michael's Church, Sidestrand, was rebuilt about 650 yards inland and consecrated in 1881. It was about a year after Mr Samuel Hoare had bought the Sidestrand Hall estate from the Spurrel family.
Much of the stone from the church, which was on the cliff edge, was incorporated in the new design. Overall, it cost about £2,000 and was largely defrayed by Mr Hoare. The new church included the round tower feature topped by a new octagonal stage.
The original round tower fell into the sea in 1916 and the last remains of the churchyard wall were lost over the cliff in about 1935.
Mr Hoare, the oldest son of John Gurney Hoare and Caroline Barclay, was later elected to the House of Commons and created a baronet in August 1899. His great-grandfathers included the Quaker bankers John Gurney and Samuel Hoare.
He stood at a by-election for one of the two Norwich seats in April 1886 – having stood unsuccessfully for North Norfolk the previous year. He then served until standing down at the 1906 General Election. His son, who inherited the estate and title in 1915, was later created Viscount Templewood in 1944.
Photographs submitted by Serica East, and possibly taken her father's great uncle, Joshua C Parker, of Blakeney, in or around 1900.