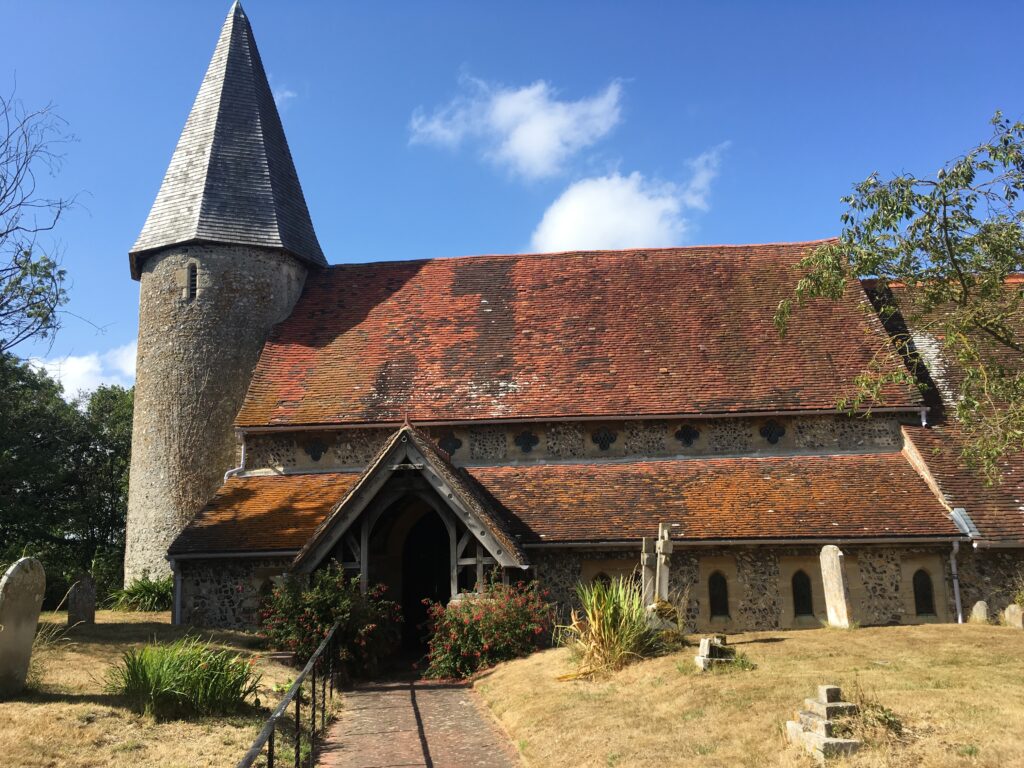 St John the Evangelist, Piddinghoe, near Newhaven, Sussex.
One of the three round tower churches in Sussex at Piddinghoe originally had a circular churchyard. In 1882, it was enlarged to its present shape.
The Society's founder, Bill Goode, in his 1994 book, Round Tower Churches of South-east England, wrote: "This ancient church stands beside the river Ouse like the other round tower churches in Sussex. It stands in a small village.
"There is a round west tower with spire, nave, chancel, north and south aisles and south porch.
"The round tower is about 35ft high with an octagonal spire roofed in shingles that arise another 20 to 30 ft. There are five slit belfry windows, irregularly spaced, and two other slit windows in the tower, one on the first floor and the other on the ground floor.
"Two of the three bells have no inscription and the other is dated 1713. The local church guide dates the tower as 12th century.
The unusual weathervane of a fish is that of a salmon trout but it has been mounted upside down.
"The east window is of three lancets of the 13th century, and the aisles unlike those in East Anglia, are under one roof from the peak of the nave."
The two other round tower churches in the county are St Michael, Lewes, and Southease.