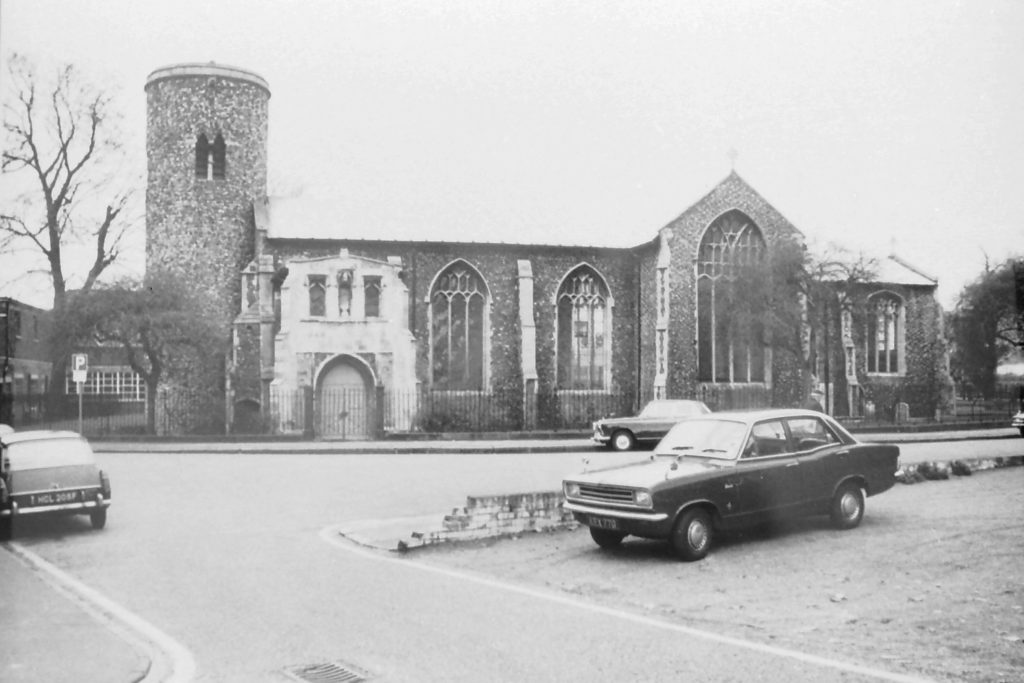 On St Mary Plain in Norwich, next to several churches and Pykerell's house. Now deconsecrated and managed by Norwich Historic Churches Trust, it houses a second hand book business. Not normally open.
The tower is round to the top. In 1908, it was in a poor condition and the top stage was removed. The triangular Saxon openings with Caen stone shafts which had been blocked up were revealed.
In The Round Tower (2012 December) Richard Harbord suggests that the top stage had decorated style arches and Y tracery and by 1700 had six bells. Nicholas Groves discusses St Mary Coslany in his Medieval Churches of the City of Norwich (2010). The last of the bells were removed in 1908 and taken to St Catherine's, Mile Cross. In the C15 there was a considerable amount of building including the transepts with their Perpendicular windows, roof and porch with windows lighting an upper room, and perhaps the additional stage of the tower and tower arch. Monuments include one to Peter de Lingcole (1298) and Martin van Kurnbeck and his wife (1579). Luke Hansard (of the Parliamentary Reports) was baptised in St Mary's.