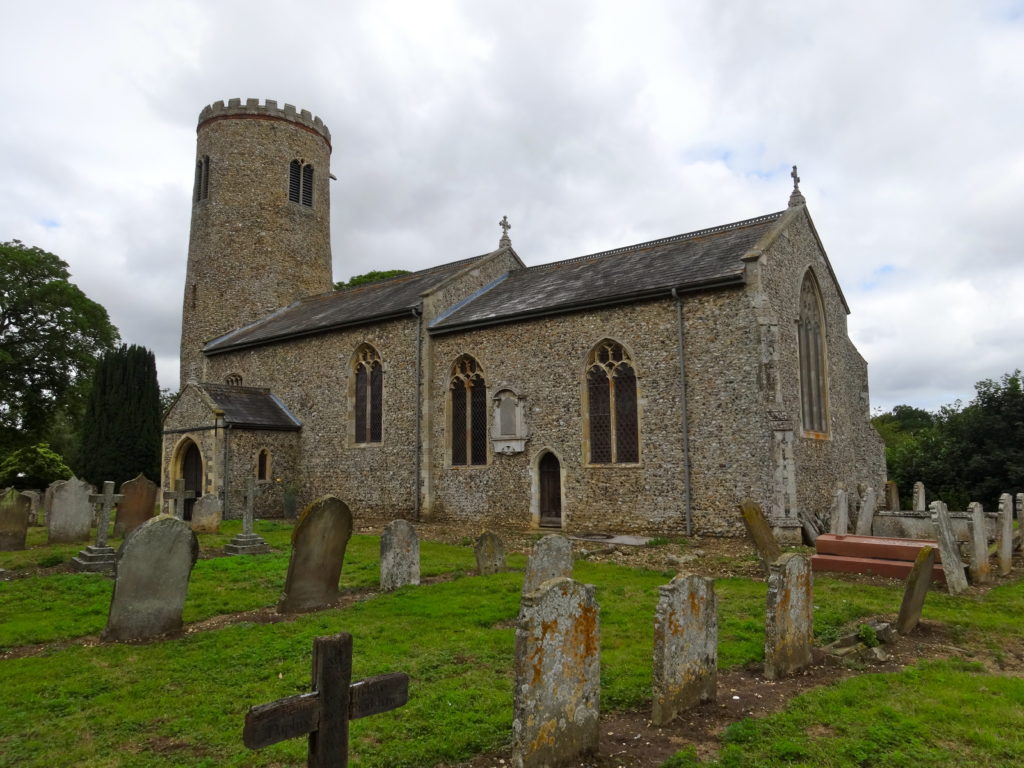 St John the Baptist, Morningthorpe
In a quiet setting close to some fine houses. Stephen Hart considers that the very thick nave west wall of the nave indicates that the tower and church were built at the same time.
The church and tower are probably early, the evidence being:  a blocked round headed opening on the nave south wall partially covered by the porch and the style of the impost moulding of the tower arch.
The imposts are decorated with v shaped groves, very similar to that at Gissing, seven miles away. Dressed stone quoins suggest a late C11 or early C12 date. The tower has three flint-framed slit windows.
Work in the 1980s revealed that the round tower had an internal octagonal core.  There is a fine C15 lion font whose angels have interesting bonnets and hairstyles and piscina.
Jack Sterry 'visits' Morningthorpe in his 2007 book Round Tower Churches to the West, East and South of Norwich.