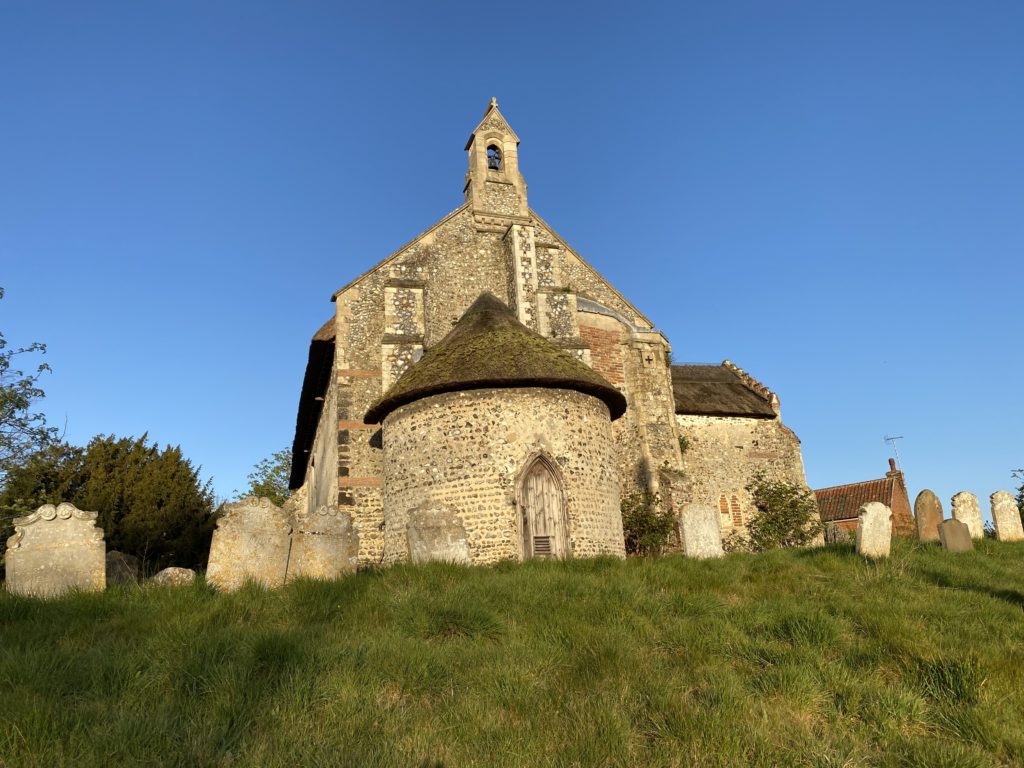 Sounding notes of praise for Ingworth church
A clarinet concerto – inspired by a north Norfolk round tower church – is included in a  recent CD, wrote Michael Pollitt in the Round Tower (September 2019).
Composer James Francis Brown wrote that the village of Ingworth and especially St Lawrence's Church "had a profound influence on my creative outlook." He dedicated the piece, "Lost Lanes – Shadow Groves" to Norfolk clarinet player Catriona Scott, who has a strong connection with the village from childhood. She plays on this CD, "The Heaven and the Heart," which includes choral pieces.
Mr Brown added: "Ingworth is one of the dearest places to my heart. I wrote the clarinet concerto there and had regular composing trips there since my childhood."
A longstanding RTCS member Frank Bayford, of Enfield, Middlesex, has reviewed the CD in the summer 2019 edition of Modus Music News. He wrote to the secretary enclosing a copy of this three-page article.
In his article, Ingworth Revisited, he wrote that he made his only visit to the village on September 11, 1993. He used to tour East Anglia in the 1980s and 1990s with an elderly aunt and uncle, who needed a map reader to find "places of interest." Ingworth clearly left a lasting impression. When he visited, there were black sheep grazing in the raised churchyard. Across the road the then Black Sheep Woolshop sold its wares and on the notice board were the words and music of the traditional nursery rhyme.
Although the church had been greatly restored, its old charm remained, he wrote. The wooden box pews, the lower level of a once three-decker 17th pulpit with original hour glass and a fine Royal Coat of Arms of William III and Mary II were highlights.
Back to the music. Mr Bayford was given a CD, which featured three works by this composer, James Francis Brown, whose family had a cottage in the village until last year. One piece, the clarinet concerto caught Mr Bayford's ear. Each of the four movements has a descriptive title including "Around the church."
"All praise must be given to everyone who participated in the production of this CD. The conductor George Vass (once described by BBC Radio 3 as 'the saviour of contemporary classical music') draws wonderful performances from the players and singers."
The Heavens and the Heart – choral and orchestral music – by James Francis Brown. Resonus RES 10227 – www.resonusclassics.com.
To obtain a copy of the original article, go to www.modusmusic.org