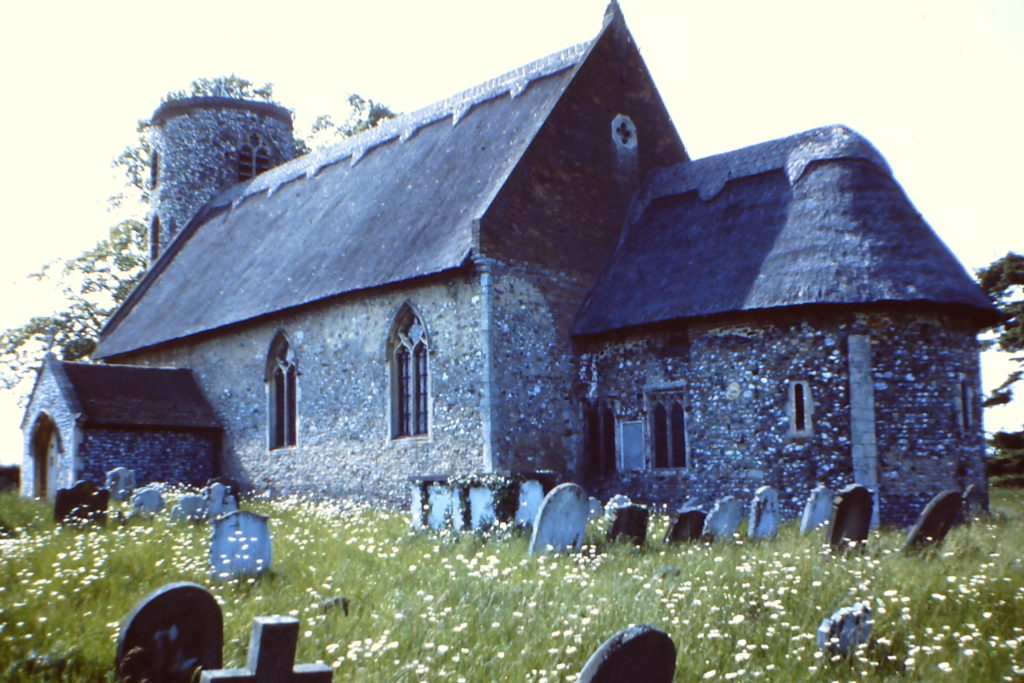 In a quiet setting off A143, it is a  church with a complex history. There is a C12 Norman apse with original buttresses and internally, a wall painting of St Edmund's martyrdom, complete with wolf and Danish archers.
Wall paintings of St John are in south window arch in nave and on the north wall, St Christopher with the Christ child.
The church seems to have been extended south in C14 and a tower added. It has a three-decker pulpit. Renovations in C18 and C19 include new roof across the nave and southern extension, top part of the tower in lighter flint work and stained glass.
For Stephen Hart's analysis go to Fritton St Edmunds.