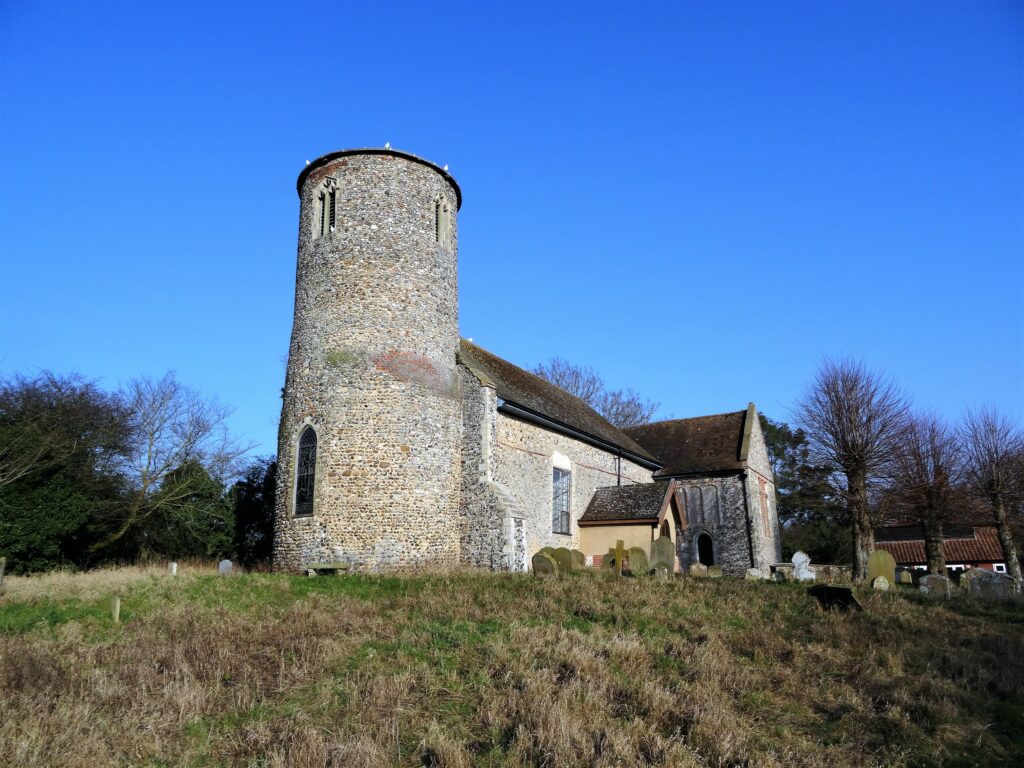 Special bottle label featuring church comes to light
A 30-year-old bottle of white wine with a special label design of a Suffolk round tower church was discovered at the back of a cupboard in late 2022, writes Michael Pollitt
Sadly, when the bottle was found just before Christmas under my stairs, it was undrinkable. But fortunately while the contents were ruined, the bottle label by an award-winning Suffolk artist had survived.
The bottle of 1993 Oaked Dry White Wine from the Bruisyard vineyard, near Saxmundham, was made from selected Muller Thurgau grapes. As it states, the label was painted by Suffolk artist Jila Peacock in the glorious summer of 1989 when the vines were in full leaf. The winemakers added: "1993 produced a good crop of well-developed grapes. The autumn stayed mild, ripening the grapes with high sugar, yet retaining a good acid balance. The wine had a slow fermentation giving an actual alcoholic strength of 11.5 per cent vol, leaving 7 gram per litre of residual sugar."
"The 10-acre Bruisyard vineyard, planted in 1974/5, was owned by the Berwick family, nestles on the south facing slope of the Alde Valley, about 100 feet above sea level. The vines are grown on a sandy clay loam."
The artist, who was born in Iran in 1948, studied medicine at London University between 1968 and 1973 and practiced in the capital before a radical change of career. She then studied and graduated from St Martin School of Art in 1984.
As her family had established family connections with Bruisyard, she had exhibited a series of paintings of St Peter's Church and the luminous Suffolk landscape. A painter, visual artist and printmaker, she moved to Glasgow in 1990 and lectured at the city's School of Art but has always retained a foothold in Suffolk, exhibiting regularly since 2016 at Aldeburgh.
Her work has been acquired by the Fitzwilliam Museum, Cambridge, the British Museum, the National Library of Scotland and Harvard University and Tehran Museum of Contemporary Art. Unfortunately, Jila was unable to locate any images of her other paintings of Bruisyard Church of similar vintage to the bottle of wine. Maybe someone acquired some of her church paintings.
If anyone does have other paintings by the artist of St Peter, Bruisyard, please let the website editor know – michaelbpollitt@btinternet.com