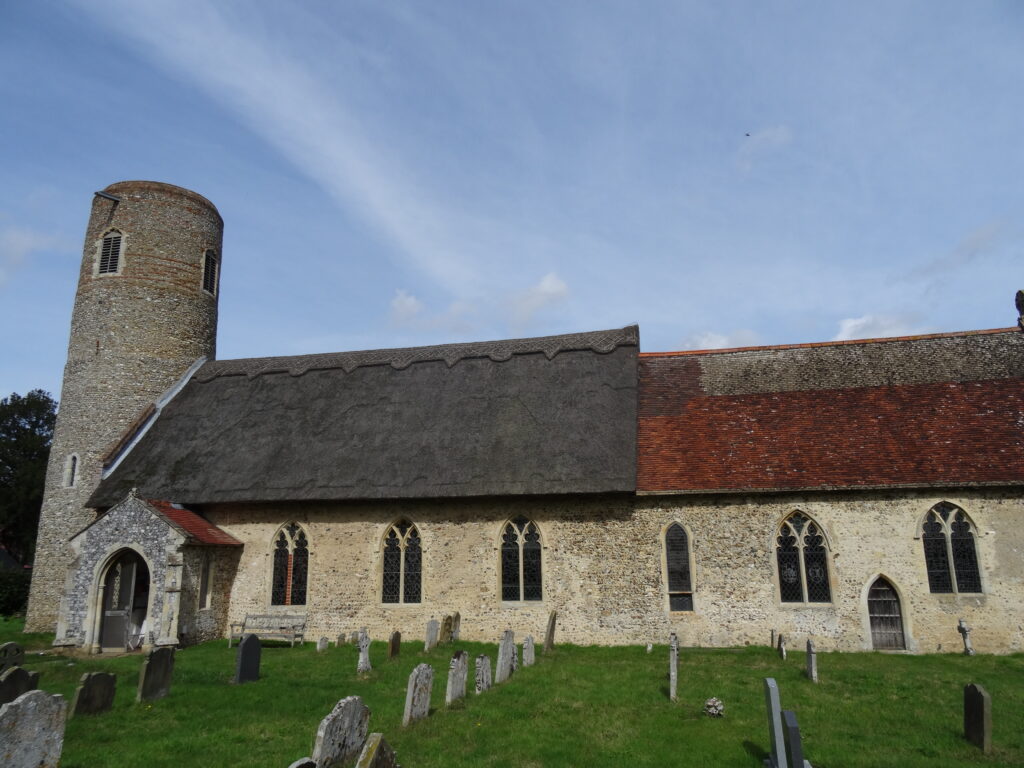 Off the main road with view over fields. The tower is roughly coursed, with decorated windows, three stone faced lancets, two small slit windows with brick, and blocked belfry openings in first stages.
The belfry stage is made of smaller flint and brickwork and openings with stone frames and arches in Tudor style, probably added in late C15 or early C16.
The tower arch is double splayed with a pointed arch which Stephen Hart in his analysis of Barsham considers to be a post-Norman work: it was probably broken through the west wall, suggesting that the tower was added to an earlier church. 
The western nave quoins of flints and erratics indicate that the church was probably C11. Small Norman window in north nave wall. Thatched nave with north aisle. Stunning – and unique – east chancel wall and window in diamond pattern in ashlar set with flushwork, probably C16. C15 terracotta tomb of Edward Echingham and Echingham brass. C19 lynch gate. 
Jack Sterry includes Barsham in his 2005 book: Round Tower Churches on the Norfolk and Suffolk border.